If you are reading this, I would guess you have come across Nu Skin from a friend or a friend's friend who would not stop nagging about how you should come and listen to Nu Skin's presentation that will – as they claim – change your life forever!
Read My Nu Skin Review Based On Experience From Being A Nu Skin Distributor
"Achieve financial freedom and live your dream life". Yes, that is how it goes down when you are attending one of Nu Skin's "hype" company presentations that are meant to inspire and get your hopes up of living your dream life.
"The representatives at Nu Skin know exactly how to encourage people
and get their hopes up".
Who would not want to become a successful business owner and create a residential income – not having to lift a finger if reaching "Team Elite" level? Like you probably understand, Team Elite is the highest of levels when doing this business.
Well, let me tell you how it really works based on my personal experience trying to become an independent distributor with Nu Skin.



First, A Little About The Company Nu Skin And Their Business Model
I want to start by saying; good that you are doing your research before taking any decision whether to join or not.
Every business opportunity that needs your commitment in form of time and money should be well researched before jumping in.
Nu Skin Enterprises was founded in 1984 by Blake Roney, Sandie Tillotson and Steve Lund, in Provo, Utah. The company originated in the U.S. and began its first foreign operation in Canada year 1990.
The founders of Nu Skin decided to build a company that would combine innovative personal care products with ingredients that subscribed to the philosophy of "all of the good, none of the bad".
I can no longer count the times I have heard this sales pitch; "all of the good, none of the bad".  I even used it myself numerous times.
I am not trying to go against Nu Skin and this particular statement because their skin care products are actually pretty good. I used them for about a year and was happy with the result.
However, they are a bit pricey and as of today there are many products on the market that TOP the Nu Skin products for a MUCH LOWER cost.
Let Us Talk More About The Actual
Nu Skin Business
Nu Skin has been around for quite some time now. The company is global with representatives on 53 markets Worldwide.
Nu Skin Is Built On The Multi-Level Marketing (MLM) Business Model     
Nu  Skin is a direct sales Multi-Level Marketing (MLM) company that market and sell skin care products and nutritional supplements.
What Exactly Is Multi-Level Marketing?
In multi-level or network marketing, individuals sell products to the public — often by word of mouth and direct sales.
Typically, distributors earn commission not only for their own sales, but also for sales made by the people they recruit (source: FTC – Federal Trade Commission).
The most recognized Nu Skin products are the ageLOC skin care line. This is an anti aging series, with everything from skin creams and serums to home spa equipment.

They also offer Nu Skin 180 body care, hair products and cosmetics. I purchased a spa system for cellulite removal, but I never saw any results. Although, I have to admit I did not have patience to use it every day for 20 minutes as you were supposed to.
More products are home spas for face rejuvenation, Pharmanex vitamins, nutrition supplements and weight management products in form of shakes and tablets.
The ageLOC skin care series and the Pharmanex nutrition supplement brands are currently bought and marketed by 950,000 distributors. The ageLOC line was responsible for 43% of the total profit in 2012.
The representatives of the company do not like to call Nu Skin a multi-level marketing company. They know it does not ring well in many peoples' ears, so instead they are using the slightly nicer wording of a network marketing company.
Many people associate the MLM business model with pyramid schemes.
This Takes Me To The Next Question –
Is Nu Skin A Pyramid Scheme?
With Nu Skin's business model you earn an income from the sales you make, as well as from the people you have recruited to become distributors – also known as your "down-line".
The more people you can recruit to your organization – your down-line – the more money you will make.
Most Nu Skin'ers are hoping to recruit remarkably good entrepreneurs who will build big organizations. This in turn, gives the up-line residential income without hardly any effort.
If you get a gang of these entrepreneurs you can make money and, more or less, not lift a finger.
In other words, the money does not come from selling actual products but more in recruiting people to do the actual business and grow your organization.
"Not all multilevel marketing plans are legitimate. If the money you make is based on your sales to the public, it may be a legitimate multilevel marketing plan. If the money you make is based on the number of people you recruit and your sales to them, it's not. It's a pyramid scheme. Pyramid schemes are illegal, and the vast majority of participants lose money".
Robert Fitzpatrick who operates the website Pyramid Scheme Alert, insists that more than 99 percent lose their money with the turnover rate at some companies exceeding 90 percent every year.






Fitzpatrick is explaining it like this: "If you have to recruit—then the ones you recruit have to recruit. Now you're in a chain letter. And on a chain letter, most people are going to lose. Most, being 90 percent to 99 percent."
It is hard to get any concrete evidence if Nu Skin – like many other multi-level marketing companies – is based off a pyramid scheme, because often Nu Skin makes their reports too complicated and just too long for investigators to go through.
I would claim they certainly are since the up-line makes more when the down-line grows its organizations.






On the actual meetings, the Nu Skin representatives always protected themselves by saying it could not be considered a pyramid scheme because the down-line only goes 6 levels deep.
This Is What Nu Skin Tells Their Distributors
"Illustrations that show a person's down-line organization as a pyramid are prohibited. Nu Skin will not allow illustrations that show the structure of an organization without including customers in that structure. The illustration itself should not extend more than two levels deep"- Source: NuSkin.com.
Never Before Savings on First Class Airfares. Get up to $100 Off* with Code FC100
Sounds like a cover-up to me!
They are very well aware of the fact that they are operating as a pyramid scheme when having to write this disclosure. Anyhow, no matter levels and pyramid schemes, the vast majority of distributors end up losing thousands of dollars joining Nu Skin, including me.
To hear my story, continue reading.
6 Things To Consider Before Joining
A MLM Company

The Federal Trade Commission Recommends You To Ask These 6 Questions Before Joining Any Of The MLM's:
#1. Can you make a sustainable profit from just selling the product, without having to recruit a single person?
#2. How many products are sold to pure retail customers? – Customers who are not also distributors in the network.
#3. Does the company's compensation plan recommend you to buy large amounts of products to qualify for a more senior position in the network and bonus checks?
#4. How long does it take to start earning an income and how many distributors do you need to recruit to make money?
#5. What is the failure rate and average compensation for both a part-time and full-time commitment?
#6. Are the expenses of promoting and running the business higher than the average distributor compensation?
I can answer question number 3 right away with regards to Nu Skin. Yes, they do encourage you to invest in a large amount of products to be able to create your own organization.
This is where it gets really bad…To make any money whatsoever with Nu Skin, you have to be part of their monthly automatic delivery rewards program. You have to continuously order products for a certain cost. They are forcing you to purchase from them while also getting free marketing from new and "old" recruits!
How could I fall for this voracity?
To normalize this they say; "hey you have to buy skin care products from somewhere anyway right?!"
True, but I would not choose a showergel for $30 when I can buy it for $5 at a grocery store. Oooor if I am lucky, for $1 at the Dollar store.
Foremost, You Should Not Have To Pay For A Business You
Are Heavily Marketing
Although, when you are attending one of their "hype" meetings and are eager to fulfill your dream – of being a business owner and achieving financial freedom – you want to believe it all makes sense.
How My Own Nu Skin Experience Started
I met a friend from my home country, Sweden, who I used to work with at a local gym in Stockholm (the capital city of Sweden). I actually met her in Miami. She had left Sweden for sunny Miami too so that was quite a coincidence.
She introduced me to Nu Skin and took me to one of their meetings. They make it sound so good and so easy to make a big income with MLM.
Financial freedom is just around the corner wihooo!
So they say, at least!
I left the meeting convinced that this would be my thing. I was also so happy to be able to work with my friend from back home.
She recommended me to go BIG if I was going to invest efforts in doing the business. She convinced me to start with buying the large inventory package and so I did.
Remember now, this is where she also got her cut since I became her down-line. Of course, she would recommend that I invest in all those products!
I Threw Away $1500 For Nothing!
Maybe not for "nothing" since you get actual products for the money but I did not need those products, so for me, the money was wasted. Even today, 3 years later, I still have products left.
The thing is, you have to come up to 2500 points in order to qualify for starting your own organization as an independent distributor. Every dollar is translated into points – so $1 is 1 point.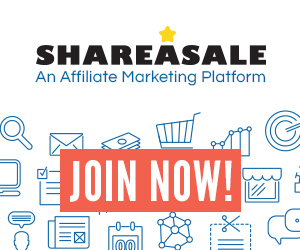 My friend told me that when buying this package, I would earn 1000 points and that it would give me a head start collecting the points. She also said it would not take long to collect the other 1500 points.
Ooops, that turned out to be completely wrong!
I trusted her and went for it. I bought products for $1000, while sweating a bit. It is not every day you buy skin care products for $1000 all at once.
I did try hard reaching my 2500 points! We were running around to tons of companies related to the skin care industry, where we tried to book meetings with the store managers to sell products or to convince them to do the business.
It did not go well!
Nobody wanted to pay the expensive prices of Nu Skin's products.



I Was So Frustrated To Have Invested, More Or Less Full-Time Efforts For 3 Months And Lots Of Capital And Only Got 1 Sale!
Three months seems like a LONG time, when trying to promote a business with the same sales pitches over and over and you are not getting through to anybody.
The constant answer when trying to recruit was: "Let me think about it." or "No, I do not want to get involved in those pyramid schemes"….and so it went on and on.



border="0″/>


After these months of regular meetings that took time away from spending it with loved ones (they were always at night when people had finished their regular jobs), I threw in the towel and gave up.
The Lie And Rule I Never Approved Of
Another way of fishing people in, is that they tell you to start small on the side of your regular work. This is exactly how they are cashing in money by the monthly subscriptions from people trying to do the business besides their job.
Nu Skin knows you do not stand a chance to build an organization on the side of a full-time job.
It takes a 100% commitment and a portion of good luck to succeed. Nu Skin is using people and are making them belive they can build a business from only buying products each month.
Nu Skin also has this 3 feet rule that I never approved of. Namely, to always share the business with anyone who is standing within 3 feet from you at the mall, in the grocery store, at the gym etc.
No matter where you were at the time, you were told to apply this rule. I tried it a couple of times, but was never comfortable with it. Instead, I tried to book real meetings with spa salons, hair dressers and nail salons to try selling Nu Skin's products and possible also make them do the business.
Presenting Nu Skin's Commission Plan
"To qualify for commissions and as an active distributor, you have to generate 100 PSV (personal sales volume) and have to purchase or sell a minimum of $100 in products every month.
$2,000 in monthly sales must be made by their team, accounting for the majority of Nu Skin's sales. Most of them will lose thousands of dollars in this scheme and have unsold products in their basements".- Source: Fortune
The commission data below are taken from Nu Skin's own report from 2013:
14.19% – An average of US active distributes who earned a commission check on a monthly basis. Observe that 85% of active distributors did not earn a daim.
5.38% – Earned a monthly average commission of $30.
$176 –  Is the average commission paid to US Active Distributors each month. That is a yearly income of $2112, according to their numbers.
These are NOT the numbers they show you on the meetings! No, no…. at the meetings they make sure to bring lots of success stories to wow you. They bring people from high up the chain that make millions.
Yes, there are a FEW people making millions with Nu Skin, but like mentioned, to get there you need lots of luck, know how to recruit people and be a good liar.
I am saying "be a good liar" since it is such a low success rate and still you are trying to convince your friends to invest time and money in the business. Nu Skin also claims it is so easy and that Nu Skin is the solution to financial freedom.
They mean anyone can do the business just from being a user of their products. Well, I could not and I ended up spending a lot on their products!
The few people that do make a decent income are doing it from fooling their down-line into investing in more and more products. Not morally right to me. But hey.. you have probably heard of 'em people walking over corps to get what they want.
Let Me Break It Down Further – What Will It Cost To Join Nu Skin?
Product Package Costs
Like you read in the summary of my own experience with Nu Skin, you first have to purchase a product package. The product packages start from $475 up to $1519.
I did not purchase an actual prepared package. I choose the products I wanted to purchase myself for the $1000.
Automatic Delivery Rewards (ADR) Program
You will also have to sign up for a monthly automatic delivery rewards (ADR) program.
No packages are less that $100, so it will cost you at least $100 a month to do the business. Money that will add up pretty fast.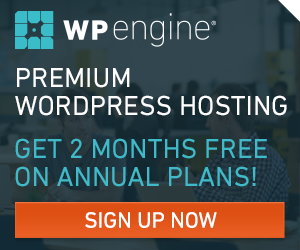 This is what it says on the website:
You Have To Be Enrolled In The ADR Program To Qualify For LOI,
Commission And Bonuses
Then they make it even more difficult to get your commissions by saying:
"Commissions and sales bonuses are paid only to active Distributors. See Glossary for explanation of Active Requirements, including retail sales requirements. You must have sold or consumed 80% of your inventory before your next order" – Source: NuSkin.com.
This is very odd. Why do they care about this? As long as you continue your monthly orders it should be ok right?!
Ways To Make Money With Nu Skin
It used to be 6 different levels that you can earn with Nu Skin, but Nu Skin seems to have increased to 10 levels. They all come with lots of different rules and regulations.
It is very difficult to understand the actual compensation plan.
Just To Earn $500 Extra Each Month, You Have To Reach The Gold Executive Level And Only 1.09% Of All Nu Skin Distributors Reach This Level

Also, from the commission plan only 1.59% actually makes more than $500/month.
If Nu Skin would skip all success stories on its meetings and only focus on real-time numbers, you would soon realize that NO ONE would invest time and effort into this business.
Nu Skin knows this and is smart enough to invite the same two couples as speakers – an American couple and a Japanese couple – that have made incredible success with Nu Skin.
After trying to do the business, I cannot understand HOW they did it?? But I take my hat off for them and their success.
Nu Skin Has been In Legal Hot-Waters
More Than Once
Important to add is that Nu Skin has been in legal hot-waters numerous times. For example in 1997 – Nu Skin had to pay $1.5 million to resolve FTC charges over fat loss claims for supplements – Source: FTC.




In January 2014, the Chinese government announced that it was investigating Nu Skin following a People's Daily newspaper report calling it a "suspected illegal pyramid scheme – Source: Reuters.
Recently in 2016, Nu Skin settled $47 Million for operating a pyramid scheme after being sued by China in a Utah federal court. Nu Skin was also forced to pay another $750,000 for bribing a top Chinese official with funds from Nu Skin's charitable division after a US Securities and Exchange Commission probe –  Source: Wikipedia.
Nu Skin Pros & Cons
Pros
Nu Skin is a reputable company that has been around for quite a while after it started back in 1984.
They have a solid background and offer good quality products. Nu Skin's products and the skin care niche are recession proof.
No matter fluctuations in the economy, there are always going to be a high demand for products that keep you look young and healthy.
Cons
Why don't we start with this incident:
One of the co-founders of Nu Skin, Nedra Roney, was deleted from the website in an attempt to hide that she is a co-founder because she has been involved in several lawsuits. She also pleaded guilty to prescription-drug fraud in 1996 – Source: Fortune.
This is only one of several outrageous stories with Nu Skin founders involved.
With this being said, 85% of distributors earn NOTHING with Nu Skin!
You have to bother friends and family or in fact everybody in your network and try to get them to join.
You are becoming the black sheep that wants to fool people into a pyramid scheme.
The money is in recruiting people into the business. Not in the actual products.
You have to spend +$100/month and sell or use 80% of your inventory to be eligible to earn any commission at all.
You have to earn 2500 points to be able to qualify as an independent distributor which often forces you to purchase expensive starter packages.
Pay extra attention to this con – the products are difficult to sell since they are quite pricey. Yes, this was almost always the problem when trying to sell. The products are ridiculously expensive, so it is almost impossible to sell them!
Who Is Nu Skin For?
Nu Skin is for the person that is comfortable with recruiting (mostly bothering) family and friends to get them to join, so you can grow your down-line and make an income off of them.
Nu Skin is for the person that has tremendous sales skills and can convince people to join a pyramid scheme.
Nu Skin is for the person that not really care for selling products, but more want to focus on the "business opportunity".
Nu Skin is for the person who wants to keep paying the monthly ADR program to have a 14.9% chance to make a full-time residential income.
Well, how does this sound? Not too good right!?







Compatible Okidata 42127404 High Yield Black Laser Toner Cartridge
Final Summary Of My Nu Skin Experience
I realize that when I stepping into the Nu Skin business, I was blindfolded because I believed in my friend and her success story.
She claimed she had made such a good residential income (from doing the Nu Skin business back in Sweden) that she was able to buy her own spa and live off the money.
When I asked her why she stopped doing the business (she had taken a break from Nu Skin when we met), she answered she got tired of it and wanted to do something else.






Why getting tired of a residential income? You never get tired of money in this consumer society. Something was fishy with that story, but I wanted to believe in her word.

Since she recruited me, she automatically became my coach (up-line). When experiencing the tough reality of constantly getting turned down and only making one tiny sale, I was temped to ask her for proof of income from when she did so well.
She never showed me anything testifying she had made money from Nu Skin. I did not want to disrespect her and our short friendship. I did not want to appear like I did not believe what she was telling me and offend her.
I am saying short friendship, because this situation strained our relationship. I could not help feeling a bit fooled by her since I had invested in all those products for nothing. Not to mention the time I spent that I could have used for other money making endavours.
Remember, that she made a commission from my initial $1000 investment and also from being in the ADR program for three months. I was in her down-line.
That is how the business model works.
Furthermore, I always had the feeling that she was competing with me. If you guys recognize the feeling when a person acts nice to you, but you feel it is not sincere and may accompany some hidden agenda.
She knew I am an entrepreneur and was probably hoping for me to grow a good organization in order to get her finances going again. But at the same time, she did not want me to do better than her.
We were both career driven and strong minded Scorpio women, so maybe she felt a bit threatened by our similarities.
It later came to my attention she had back-stabbed me pretty bad, but that is another story.
My Final Advice – If Someone Approaches You And Tries To Recruit You To Nu Skin Or Any MLM Company – Run!  
You will end up investing more money and time than you will earn. It is such a small percentage that actually makes a good profit from these business models.
I believe you have to have a huge network in form of business contacts or a comprehensive email list to be able to succeed. You cannot just turn to family and friends or people crossing your path in the streets to make money with any MLM.
You may also have to pay for other marketing efforts, such as Google Adwords, Facebook ads etc., to spread the word and get people to buy products from you.
You will not sell enough products to benefit financially without help expanding your network. Take my word on it.
I gladly accept feedback and comments on this article. You may have a different perspective or have another experience from being a Nu Skin distributor.
Do You Want To Make Real Money Online?
There is a proven strategy to make real legit money online which is called Affiliate Marketing. To briefly summarize this business model: You are marketing/selling other companys' products or services and are making a commission when someone makes a purchase from your website/blog.
You do not have to invent the wheel yourself. You can just jump on it and sell products that are already selling.
You can read more about affiliate marketing in my prior articles:
Get A Mentor/Personal Business Coach?
If you want to get started FAST, you should let me coach you. I will help you with everything from creating your own blog/website to teaching you everything you need to know in order to become a successful affiliate marketer.






In all, get with me and I will get you started creating your dream-life. Whether it is to experience the freedom of having your own business from the comfort of your home or learn ways to work remotely, I am here to help you create the life you desire. I hope to hear from you.
Stay out of trouble!
Sincerely,
Stina Pettersson
The Future Is Your Creation
Email: [email protected]
thefutureisyourcreation.com
---
About The Author
Stina Pettersson is an aspiring entrepreneur, who is working on achieving her goals as an affiliate marketer/blogger, real estate investor and web designer.
Stina Pettersson is originally from Sweden, but have resided in the U.S. for the past 6 years. She started her American journey in Miami, Florida, and recently moved to Austin, Texas.
Stina was active as a professional dancer for 21 years, but after ACL surgery in both knees, she was forced to slow down her dancing. She is now back to her roots, with her beloved horses, and also enjoys every day out in nature with her two adorable dogs, Max and Abigail.
Stina has the gift of being able to receive communication from the spirit and extraterrestrial world, which she also loves sharing with her readers.
"My main goal is to always maintain a flexible lifestyle, where I set my own schedule. Even that I work hard, I love what I do every day and have the opportunity to help other people, which is a huge gift."

---