As an eCommerce seller, especially when using online retail, dropshipping or retail arbitrage, the question about trademark and counterfeit infringement can raise some confusion. It can cause unwanted stress when you, as a seller, receives a notice of trademark and/or counterfeit infringement from the brand/rights owner and risk suspension.
What to do when this happens and what is it really about?
This has become a hot topic for Amazon sellers, and the confusion is HUGE. It seems to be an ongoing fight, between brand owners and sellers, about who is right regarding this issue. In fact, Amazon is not playing a fair game either.
There is a double standard in Amazon's rules, on what products are allowed to sell, and who is allowed to sell them. Amazon encourages sellers to add themselves to existing product listings, to hinder the creation of tons of doublets of the same product, which makes sense, but…
Risk Of Getting Your Amazon Seller Account Suspended
There are situations – when adding yourself as a seller to an already existing product listing – where you risk getting your account suspended, and have your seller privileges removed.
You think that Amazon's Brand Approval Process would clear out this issue, and prevent it from happening, but unfortunately that is not the case. If a seller, or brand owner, wish to lock their product listing and have exclusivity to sell a particular product, they are advised to seek Brand Registry with Amazon.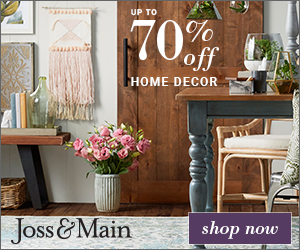 However, many brand owners do not want to pay for this service, and are instead monitoring their listings, to later try and scare off other sellers from them. They often send emails through the customer inquiry option on Amazon, threatening with legal consequences if the seller does not remove him/herself from the product listing. Some, take action right away, and reports the seller to Amazon.
If this is not stressful enough, Amazon makes things even more confusing.
When sellers are applying to sell a brand item/product on Amazon, through Amazon's Brand Approval Process, it is common they first see: Listing Limitations Apply.
When clicking on the button, Request Approval, to see what documentation to submit in order to seek approval, sellers sometimes get this notification; you have received automatic approval based on your seller performance level.  This, only if you have a good account performance health, and good reviews.  

With this, Amazon gives the green light to sell the brand or product.
Great news you may think!
Well, there is still not safe to do so. Bummer! In fact, the seller may risk suspension, and get his/hers seller privileges removed, if the brand owner decides to report the seller for trademark and/or counterfeit infringement.
Are you confused yet? I am too, hence why I had to write this article to clear it out for myself, and hopefully also for you readers, who passed by searching for answers.
Fellow Amazon Sellers' Own Interpretation
I found some interesting comments on the issue with trademark and counterfeit infringement from other sellers on Amazon from the Amazon Seller Central Forum. They seem as confused as Amazon's non-existing policy.
The original question on this support thread was from a seller, who has sold brand items on Amazon for over 10 years. This seller had received a few of the trademark and counterfeit infringement notifications from Amazon lately, which was something new to her. She is mostly selling beauty products on Amazon that she is purchasing from local stores, and she was asking for advice on what she was doing wrong.
There Is An Ongoing Fight Between
Brand Owners And Amazon Sellers
The first comment was from – what you can figure out – an actual brand owner. He gave a long lecture about trademark violations, and was threatening with court. He was also mentioning that she would risk being sued on large amounts of money, if she kept adding herself to brand listings.
The next answer is from an actual Amazon seller, who has a totally different understanding of the regulations:
"Call AMAZON SELLER SUPPORT and discuss this issue because there are competitors that email these bogus emails to have you stop competing about the same products they are selling. If there are no RESTRICTIONS then there shouldn't be any reason why you can not sell a particular Brand.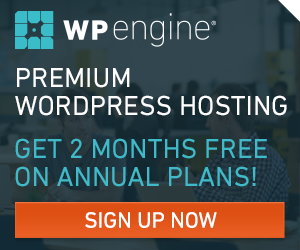 If a Brand wants sellers not to sell their products on Amazon then they are supposed to contact Amazon and make that Brand a restricted Brand to sell on Amazon. Call Seller Support and discuss whether it is OK for you sell that Brand or not".
This is exactly what I mentioned earlier, and the way I interpreted the regulations, when selling brand products. The brand/rights owner has to restrict his/hers listing with the Amazon Brand Registry service.
The following commenters are basically agreeing on this as well.







The third comment:
"….As far as companies being protective of their brand… again sorry. Then keep your channels airtight. Don't let your dealers sell low enough for someone else to be able to buy and resell for profit. Making false claims in the name of being protective leaves them legally liable.
So anyway, this is what people and companies do when they want to stamp someone out. You didn't actually infringe unless you were using their trademark on another product or to sell another product. Selling a product under the actual listing for that product is not infringement. This is just the easiest way for people to get your listing gone immediately. When litigators get involved all these know it all that justify this type of behavior back up quick".
The fourth comment:
"True, you won't go to jail for buying something at the drugstore and selling it on Amazon since it isn't counterfeit. However IP (another commenter) includes intellectual property like their proprietary advertising materials, like their professional photos that their authorized resellers have permission to use.
Plus, if they complain to Amazon about infringement or "might be counterfeit," Amazon will block the listing till you prove otherwise and after a couple warnings you get suspended.
This is more of an account issue than a legal one.
Amazon does not have a policy on arbitrage. But brand owners have learned how to effectively stop it, mostly to protect their dealers and MAP pricing. And that is legal".
I think you understand the confusion that brand owners and Amazon sellers have regarding this issue.
Who is right?
Well, that is what I am trying to figure out with this article. I hope I can, at least, straighten out a few question-marks. Let us move further with Amazon's own comments on trademark and counterfeit infringement.
What Does Amazon Say?
What Is A Trademark?
Amazon directs sellers to their Intellectual Property Policy page, which is quite confusing too, to be honest. Amazon is describing what a trademark is, as:
A trademark is a word, symbol or design, or a combination of same (such as a brand name or logo) that a company uses to identify its goods or services and to distinguish them from other companies' goods and services. Put another way, a trademark indicates the source of goods or services. Generally, trademark laws exist to prevent customer confusion about the source of goods or services.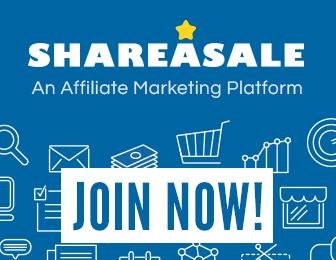 Example: "Amazon" is a trademark we use for many of our goods and services. Other Amazon trademarks contain both pictures and words, such as the "Available at Amazon" trademark.
A trademark owner usually protects a trademark by registering it with a country-specific trademark office (such as the United States Patent and Trademark Office). In some cases, a person or company might have trademark rights based on only the use of a mark in commerce, even though the mark was never registered with a country-specific trademark office. Those rights are known as "common law" trademark rights and can be more limited.
What Does A Trademark Protect?
Generally, trademark law protects sellers of goods and services from customer confusion about who provides, endorses, or is affiliated with particular goods or services.
A trademark owner might be able to stop others from using a particular mark, or a confusingly similar mark, if using the mark is likely to cause a customer to be confused about whether the product being sold is the trademark owner's product.
What Does
Counterfeiting

Mean?

Amazon describes counterfeiting as:

Counterfeiting is a specific type of trademark infringement. A counterfeit is an unlawful total or partial reproduction of a registered trademark—or a mark that is very similar to a registered trademark—in connection with the sale of a product that does not come from the trademark holder.

Counterfeiting requires the use of a registered trademark on the product or packaging. A look-alike item sold on a separate product detail page without the improper use of a registered trademark is not a counterfeit, even though the item might look similar or identical to the trademarked product.
What Happens If You Get Reported?
You may wonder what to expect if you are ever faced with an infringement issue. Sellers can expect to first get a warning notifying that another seller/brand/rights owner has put in a claim of trademark and/or counterfeit infringement on them for a certain ASIN/S.
In some cases, Amazon can decide to have the seller's seller privileges temporary removed, until the issue is solved.
This is where the craziness begins!
Amazon is not only holding your well earned sales profits during this process, but according to Amazon the accused seller has to get a valid retraction from the brand/rights owner, who reported the infringing.
Did I mention that this means that you have to go sucking up to your competition?!
I doubt that your competitor would be eager to retract the infringement once it is reported, since they did it to get you off the product listing in the first place. On top of this, the rights owner must send in the retraction to Amazon at; [email protected]
This means work for your competitor that actually wants you long gone. In other words, you are pretty screwed if this happens.
You can only pray for a fellow seller, who feels remorse over the fact that he/she would destroy your whole Amazon business, by not sending the retraction notice.
Conclusion Trademark And
Counterfeit Infringement
Amazon Should Not Give Sellers Automatic Brand Approval In The First Place
Amazon is ending their intellectual property policy page with the statement:
"You should consult an attorney for help to ensure that your business has the right procedures in place to prevent IP infringement'".
This may be so, but what about Amazon's own double standards? Why does Amazon give sellers automatic brand approval based on their seller performance level, if later it means that they can get suspended for trademark and/or counterfeit infringement? That is not right!
It seems like Amazon has some work to do with going through their own regulations, and adjust their system accordingly. They should NOT approve any seller to sell an already established product listing/brand, if the seller risks suspension.
I believe the confusion originates from Amazon's realization that they would soon be a sinking ship if they did not allow online retail, which is based on resale of brand name products.
Amazon is in need of the commission/fees from sellers, so they rather approve them. But when it later comes to complaints from brand owners, Amazon is acting to protect their own "ass" from legal disputes.
This must stop! We need a clear policy to follow!
Brand owners shall also take responsibility and "pony up" with the funds necessary to seek Brand Registry with amazon, and lock their listing from other sellers. You are hardly a fair player, if you are taking shortcuts, reporting fellow sellers for trademark and counterfeit infringements, to get them off your listing.






Shape up and play fair! There are enough products and customers for everybody.
I am sorry to say that I could not find any definite policy to solve this issue, because Amazon does not have one. Amazon will have to look into this sooner than later, since the eCommerce business is continuously growing. More people than ever, are shopping online, and more and more sellers are also popping up, eager to take part of the success.
Please keep the discussion going. If you know something I do not about the trademark and counterfeit infringement issue on Amazon, please share it in the comment section below. Let us try and find a solution together.
Cheers!
Stina Pettersson
Founder – The Future Is Your Creation
Email: [email protected]
thefutureisyourcreation.com
---
About The Author
spirit and extraterrestrial world. 
I hope I will get the honor to help YOU achieving your online success.
---