The last couple of weeks I have experienced a reality check with dropshipping as eCommerce model. If you have read any of my prior blog posts or already know about this way of running an eCommerce business, you know that one huge benefit with dropshipping is that you do not have to keep any inventory, which makes it a great business model.

That part of it makes it possible for entrepreneurs hungry to start their business, to do so, without a big start up capital. Although, do not fall for the many Facebook commercials saying that you do not need any start up capital, because that is a LIE.
You can read more about this in prior blog post:
I would say, that you need a start up capital of about $2000 – $3000. Why do I claim this? Here is the thing…. If you are dropshipping on eBay, PayPal is withholding the payments from customers until you have shipped their orders and provided a valid tracking number, sometimes even longer.
To avoid this, you have to build up a good track record with PayPal. PayPal seems more eager to release funds faster after you reach a certain account threshold. Note, that you constantly have to fulfill new orders using your funds.

On the other hand, if you choose to dropship on Amazon, they keep your funds and only pay out every 2nd week – every 14 days. Amazon also withholds a capital for possible returns and refunds.
Now, you are probably realizing that there is NO SUCH THING AS A ZERO START UP CAPITAL. The glorified version you hear from companies wanting to charge you for training, is just that – GLORIFIED.
They so often claim that you are instantly using the customer's payment to purchase the product at the wholesaler, and therefor need zero start up capital.
Wrong!
I can see this happening when you are a few months into dropshipping – after getting a high volume of sales with good profit margins, so you are getting your first investment back. Although, to achieve high profit margins is more complicated than you think.
Ultimately, you want to keep your margins as high as possible, but at the same time you need to stay competitive with low prices. You also need to calculate for the referral fees of the marketplace you are selling on – Amazon has a referral fee of 15% for selling on their site, plus storage fees, label prepping fees, and so forth, if you are using the FBA Program. eBay takes about 10% of your total sales price, and PayPal 4% for using their service.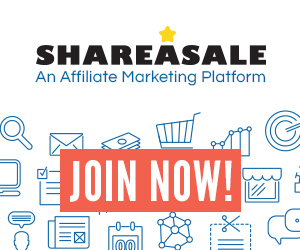 PayPal Is Limited
You cannot use PayPal to purchase items on AliExpress and Amazon, which is a big con! You can get around this by using some strategies though. AliExpress has their agent program, which makes it possible to use PayPal, but they take 5% of your sales.
There is a way to use PayPal on Amazon as well, which you can read about here:
However, I would highly recommend to NOT dropship from AliExpress, if you do not know and trust your supplier. We had to experience the hard reality with dishonorable Chinese suppliers, who were sending broken low quality products to our customers, that should have gone straight in the trash.

It was a very costly experience, since we had to refund all our customers. Even worse, this was right before the Holidays, and all purchases were Christmas gifts. AliExpress found a loophole to not refund us for the bad items, and instead banned our account for opening too many disputes.
You have no guarantees as a buyer (dropshipper) on AliExpress.
The article (following the link) is also mentioning what happens with your valid tracking number percentage on Amazon when you are shipping from overseas. The overseas tracking is not valid on Amazon, which will get your account suspended:
Customer Service Is Demanding
Yes, I have to say this OUT LOUD! It is difficult to imagine before you start an eCommerce business how much time and energy it takes to offer customers great customer service.
Be prepared that even how good and transparent you are creating your product descriptions in your listings, customers are going to ask you lots of questions. Often questions that they can find clearly in the actual product listing, and then you have all the shipping inquiries….
Although, I have to admit that this scenario seems to be strictly eBay related. We do not have this issue on our own eCommerce store: Get Happy e-Deals.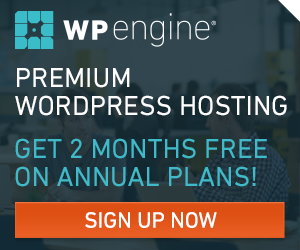 Some customers do not look at the estimated shipping time and get very upset when they are informed that it will take longer than a couple of days to get their order delivered. Often, you can handle this situation with repeating the tracking number and ensuring them that their package will arrive within the given time frame.
BUT then you have the rude customers that just want to be rude and treat you badly no matter how much you are trying to help them.
For me, this has been the most difficult part so far. Sometimes it is hard to not take it personally and get upset yourself, especially when you are not responsible for what they are upset about.
We have now eliminated this issue with not dropshipping from AliExpress anymore. We are purely working with authorized American suppliers, which decreases the shipping time and other issues with fake tracking ID's and low quality items.
This business model is called Online Retail, and you can read more about it in my recent article:
FAKE Tracking From AliExpress Suppliers
Again, I have to wave the red flag for dropshipping from AliExpress. AliExpress sellers have a tendency to not ship out their orders in time and therefore over-extend the delivery time. To try covering this up, and to avoid cancellations for too long processing time, they provide you with fake tracking ID's.
This, makes it especially difficult to convince customers that their package is going to arrive within the given time frame. It is, in fact, hard to prove that they will receive any package whatsoever.
The only answer you get from their suppliers, is basically that the carrier is late updating the shipping status, and that we should trust the order to arrive.
How can you possible motivate that to your customers?!
This is very bad for dropshippers. Especially when trying to maintain a good reputation. You do not seem trust worthy as a legit business when you cannot provide valid order information. The customers automatically think you are a scam artist, which is understandable.
We all know how important it is with good reviews, and this is not the way to get them!
Also, you may not want customers to know you are shipping their products from overseas. It tends to create a bad taste in peoples' mouths. Although, almost ALL products origin in China, people do not want to know and understand that.
If anyone has a solution on how to deal with this, PLEASE let me know
It comes down to a matter of IF you have the stomach and an extra layer of skin to deal with all customer service following dropshipping (especially on eBay), and upset customers, who just want to curse you out.
If you, like me, are contemplating whether your skin is thick enough, I would recommend to keep your wholesale cooperation's within the U.S. (or your country of residence if you live outside the U.S.) with good communication and reliable shipping deadlines.
Online Retail is the safer path to take, but it may not give you the high profit margins that you are striving for. I decided to go with the motto: "Better safe than sorry!"
In my next blog post, I will flag for scammers on Alibaba. Unfortunately, there are many of them trying to scam stressed eCommerce owners on fake orders and just steal their money. Especially this time of year, before the Holidays, when sellers are starting to run out of stock and have to re-stock fast.
I have already experienced one of those scammers and it is not a fun experience!
If you have any questions about this blog post, or something else you want to discuss, please leave a comment in the comment section below.
Cheers!
Stina Pettersson
Make A Living From Home
Email: [email protected]
makealivingfromhome2017.com
---
About The Author
My name is Stina Pettersson. I am the founder of Make A Living From Home and Get Happy e-Deals. I am the author of the articles on this site. Originally from Sweden, but love the warm weather in Florida where I now reside.
I help people to start their own online business and make a living from home. I am especially fond of helping people interested in eCommerce – Amazon FBA, Dropshipping and Online Retail to get started and make a good living from home.
I hope I will get the honor to help YOU achieving your online success.
---
Shop Cartridges & Images at Cricut!