Legit Online Jobs For Stay At Home Moms And Dads
In this blog post, I will contribute with information and advice about legit online jobs for stay-at-home moms or stay-at-home parents since more and more dads are also staying at home with their children nowadays.
Surprisingly, I do not have children but decided to write about this topic because it is important and I also have friends that are single parents and I see how they are struggling with 2-3 jobs to get by (this in regards to the U.S).






Since single parents, especially, have to juggle all these jobs to be able to pay costly bills, they do not have enough time to actually be involved in their children's lives and to be present parents.
It is often difficult for two parents who share a home and raise their children together to get by with baby supplies, baby strollers, tutoring, and food expenses, so in those cases, it is great if the parent who chooses to stay at home can contribute financially as well.


20 Work From Home Jobs That Are To My Knowledge Legit Online Jobs
Let us start with the first job:
Work At Home Job #1:
Tech Support Provider
Tech support providers cover a wide array of tech-related customer service questions for customers. Since there are different skill sets needed for different types of tech support jobs, the pay can vary.
Here are some examples of companies that offer this position:
---
Work At Home Job #2: Virtual Assistant


With most businesses operating online nowadays, the request for virtual assistants to help keep their businesses organized has increased.
Work tasks as a virtual assistant can include composing and responding to emails, responding to various business inquiries, creating and distributing business-related documents, content creation, and more technical service tasks.
This type of work is often sought for by independent contractors that work remotely from home or from a remote office.
You can find virtual assistant jobs on for example: Upwork.com and Zirtual.com.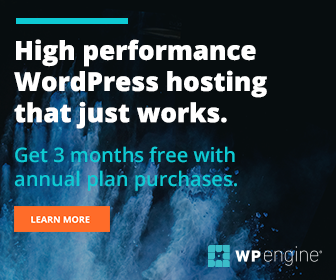 ---
Work At Home Job #3:
Search Engine Evaluator
Search engine evaluator is basically about correcting and rating the results from searches on search engines such as Google, Bing, and Yahoo. When you search for something on Google, the search engines are trying to collect the most accurate results through its algorithms.
However, sometimes they fail and that is where search engine evaluators come in.
These jobs usually pay about $10 – $15/per hour. You can apply to become a search engine evaluator on the following websites:
---
Work At Home Job #4:
Web Developer/Web Designer


It is fairly easy to build your own website nowadays with all "easy to learn" and accessible web platforms on the market. You do not even have to be a real "coder" or developer to build your own website if you take advantage of the many free learning opportunities online.
The absolute best and easiest website platform, where you can implement text and images without any coding is Shopify. Shopify already has pre-designed websites with a lot of themes to choose from. You can even create an eCommerce store with Shopify.






Another free platform is WordPress. This platform is used and tested by millions of developers. They continuously improve the open source code WordPress is built on.
However, to manage installing a WordPress theme, you need to know a bit of code and how to use Plugins in order to customize your website.
Although it is somewhat easy to learn how to build a website, many business owners do not have time to acquire the skills needed and want someone to do it for them. Hence, why there is a lucrative business in today's online market for a web developer/web designer.
The best aspect of this work opportunity is that you only need a computer/laptop and an internet connection to start developing websites and earn income.
The national median wage for web developers was $63,160 in 2013 with the top 10 percent earning an average of $110,350 in 2013.



---
Work From Home Job #5:
Document Translator


If you are bilingual, you are in a favorable light right now since translators are sought after. Like the title explains, a document translator translates documents from one language to another.
Some translator jobs require a bachelor's degree but most require you to be fluent in at least two languages. To be successful as a translator, you need to speak and write with a native tung so you can convey the meaning of the first document in the translated document and write perfect grammar.
According to the Bureau of Labor Statistics, most translators work from home but often under tight deadlines, so you have to be able to handle stress and type relatively fast.
The national median wage for translators was $42,420 in 2013. The top 10 percent of translators earned an average income of $77,140.
Here are some examples of where you can find translation jobs:
---
Work From Home Job #6:
Freelance Writer


Most companies stay up tp date with online trends and know what it takes to become an authority online. To get your company website to rank on the first 1-2 pages on search engines, you have to produce content, content and more relevant content.
Many companies hire writers to formulate and compose news articles and good quality content for their websites because of this.
Even that many bigger companies have in-house writers for their website content, a growing number of businesses outsource their content creation and hire expert freelance writers instead.






To be hired as a freelance writer, you have to have prior writing experience and be good with grammar, as well as naturally have a way of creating interesting angles on everyday news topics. Also, a portfolio of prior work or writing samples.
An understanding of SEO is always a plus so you know why you are writing what you are writing and keep the specific keyword phrases in mind.
You can find freelance writer jobs on for example: Upwork.com,  Freelancer.com and Media Bistro.
---
Work From Home Job #7:
Online Tutor
Online tutors are gaining force in today's "World Wide Web" era. Tutors have been helping students for decades but not online like now. The opportunities for online tutors are increasing.
Online tutoring enables parents to seek help for their children in a more flexible manner than with traditional tutoring. There are basically hundreds of subjects in which you can find a tutoring job. I would recommend choosing a subject you have special knowledge in and then look for tutoring jobs within that field.
To get started you will need a computer and a stable internet connection, preferably high speed. You can earn up to $500/week tutoring part-time or potentially up to 60K/year.
Here are examples of places you can find online tutoring jobs:
---
Work From Home Job #8:
Magazine Writer


Close to freelance writer – if you love to write and have excellent writing skills – you can earn a very profitable income writing for magazines. Writing for magazines is one of the most lucrative forms of writing there is.
Pay can range anywhere from $50 – $1,000 per article depending on the story theme and the particular magazine you write for.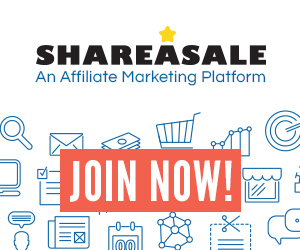 ---
Work At Home Job #9: Data Entry
There are many businesses in need of workers to enter various data into their computer systems. It can be data to track inventory, analyze and track the company performance, create business plans and so forth.
Because you only need a computer and good typing skills, many data entry workers are able to work remotely and on a flexible schedule. Perfect for stay-at-home parents.
In 2013, data entry workers earned a median wage of $28,470. The top 10 percent earned about $42,120.
You can find data entry job postings on for example: Upwork.com, Freelancer.com, and SimplyHired.com.
---
Work At Home Job #10:
Call-Center Representative


Like mentioned a couple of times earlier, many of today's businesses operate completely online. They often need people who can answer the phone at all hours, assist customers, process orders, deal with returns, etc.
Some businesses do not have a physical office and have people working for them from home. Working as a call-center representative can require some specific software or equipment to be installed on your computer.
It is also good to have a good phone voice and experience with customer service, data entry, retail sales or management.
You can find job openings for call-center representatives on: Upwork.com, Freelancer.com, and SimplyHired.com.




---
Work At Home Job #11: Copywriter
Copywriters are not to be mistaken with writers for magazines and bloggers that mainly write to entertain or inform readers. Copywriters focus on driving sales and are writing sales letters, newsletters, sales pages and so forth.
A good website where you can find copywriter positions is Indeed.com. Follow this link directly.
---
Work At Home Job #12:
Mystery Shopping


Mystery shopping is a fun job idea and is basically about quality control for customer service. You simply visit a business or buy a product and then rate the level of service you experienced.
There are tons of businesses that use mystery shoppers to make sure their employees and branches are operating as they should.
In a somewhat large city, mystery shopping is a very lucrative form of side income. There are people making 14K a year doing mystery shopping.
Here are some examples of mystery shopping companies you can sign up with:
Here you can read about my experience trying out mystery shopping:
---
Work At Home Job #13:
Social Media Manager
Social media is still gaining force and does not seem to leave the arena any day soon. Most companies have jumped on the social media bandwagon with fear of losing out on potential customers or not being up to date with current market trends if not.
With social media, companies save money from costly advertising in expensive magazines and TV commercials, radio, etc.
Not all business has someone to manage their social media accounts which is why there is a good job opportunity to offer to help with publishing articles/posts, grow their online following and increase online visibility.
Companies That Hire Social Media
Managers Regularly
Here are some companies you can check out for social media manager and social media assistant positions:
---
Work At Home Job #14: Bookkeeper
If you are good with numbers and have organizational skills, bookkeeper can be an amazing opportunity. It is now possible to start a home-based bookkeeping business.
Work-from-home bookkeepers can earn an average of $40,000/year. Unfortunately, I do not have any specific website about bookkeeping jobs but you can always use the Google giant to find out how to start a bookkeeping business.
---
Work From Home Job #15:
Online Reseller On Amazon Or Ebay


If you have a good eye for a bargain, you can make a ton of money by reselling items on third party eCommerce websites. Look for deals at yard sales, sales at retail outlets or even consider getting your own private label product manufactured and sell it online.
A way of avoiding to purchase costly inventory is dropshipping. You can ask me all about it since I have been trying dropshipping for some years.
If you prefer to read about dropshipping instead, you can start with this article:
Also, if you want to know more about private labeling and learn how to sell products using Amazon's FBA program, I have written an extensive article with everything you need to know about selling on Amazon and my own journey private labeling a product:
Here is also a continuation after some more weeks in on my private labeling journey:
---
Work From Home Job #16:
Write And Sell eBooks


When writing an eBook you should consider these aspects carefully:
Is the information you are presenting useful and relevant?
Does your book reflect positivity?
Will your eBook hold the reader's attention?
Your book must answer meaningful and significant answers.
Also, do your research about your audience and set clear goals. I used to believe an eBook had to be as long and comprehensive as a regular book but you can keep them as short as 30 pages and it is still considered an eBook. They just have to include relevant information about a certain topic or topics.
When you have finished your eBook, you can sell it on your website/blog or sell it on third party eCommerce websites such as Amazon or eBay.



---
Work From Home Job #17:
Freelance Blogger
Freelance bloggers earn less than magazine writers but freelance blogging can still be a lucrative field. Freelance blogging is simply writing blog posts for other blogs and businesses.
The pay usually ranges anywhere from $20 to $300 per blog post depending on who you are writing for and how long/detailed the article is.
Start Your Own Blog

If you want to start your own blog and get going with affiliate marketing, the best and fastest way is to get a personal coach who will help you start your online business from scratch and who will support you as long as you desire.
Find out more in Work From Home Job #20: Affiliate Marketer.
---
Work From Home Job #18:
Travel Agent


Although the demand is expected to decrease over the next decade, the opportunities are still there for travel agents who can harness the "World Wide Web" to earn clients and help them plan their adventures.
Travel agents who can offer their expertise in certain regions of the world, have experience planning tours and adventures or those who focus on group travel are the most attractive.
About 12 percent of travel agents were self-employed in 2012 but the vast majority worked in the travel arrangement and reservation services industry.
In 2013 travel agents earned a median wage of $34,530.



---
Work From Home Job #19:
Medical Transcriptionist
Medical transcriptionists are always in demand for and they often work for hospitals or physician's offices. Some of them actually work remotely from home as well.
Job tasks involve transcribing recorded medical dictation so you will need a computer, a work desk and an earpiece to get started. You may have to complete a postsecondary medical transcriptionist program before being hired for the position. Ask the employer if this is necessary or not.
The median wage for a medical transcriptionist is $35,490 or $16.63 per hour. These are numbers from the Bureau of Labor Statistics in 2013.
You can find positions as medical transcriptionists at for example Indeed.com. Follow this link directly for job tips on Indeed.com.
---
Work At Home Job #20: Affiliate Marketer
If you do not have a product of your own to sell, you can "sell other people's stuff" and earn a commission. This process is called Affiliate Marketing.
This way of making an income (a full-time income even) is getting more and more popular since you do not have to care about inventory, patent or trademark issues, stocking, customer service, refunds, etc.
You sell a product already invented and taken care of and earn a commission from the sale. You only have to decide on a niche of interest where you can make good money.
Good advice is to choose a niche that you have a passion for and it will be much easier to market and sell its products.
The main purpose of an affiliate marketer is to help people solving a problem so to offer reviews or price comparisons is always good and will lead to sales.
Read a more thorough article on affiliate marketing here:
Want To Get Going Fast? Get A Personal Coach!


There are many good affiliate marketing training programs out there but the best and most efficient way to become a successful affiliate marketer, in no time, is to get a personal coach who will help you start your online business from scratch and will support you as long as you desire.
You will get one-and-one coaching, inspiration, and support when creating your online business.
Furthermore, you do not need to browse tiresome support Q&A communities or wait long hours for a simple question to be answered. Send me an inquiry to: [email protected] and I will be happy to help you get started with your online business for a competitive price.
If you want to know more about me, you can check out About This Boss. I was also featured in Affiliate Marketing Secrets – an eBook on how to master affiliate marketing by Adam Houghe and Charles NGO.



Conclusion 20 Legit Online Jobs For Stay At Home Moms And Dads
There are several options regarding remote jobs for stay-at-home parents. I hope this list has helped you to come closer to finding a job that can work for you.
If you found this article useful, I kindly ask you to share it with your network. I would really appreciate it if you left your thoughts and feelings about these remote jobs or anything else you want to share in the comment section below.
I wish you all a successful year!
Sincerely,
Stina Pettersson
The Future Is Your Creation
Email: [email protected]
thefutureisyourcreation.com
---
About The Author
Stina Pettersson is an aspiring entrepreneur who is working on achieving her goals as an affiliate marketer/blogger, real estate investor and web designer.
Stina Pettersson is originally from Sweden but has resided in the U.S. for the past 6 years. She started her American journey in Miami, Florida, and recently moved to Austin, Texas.
Stina was active as a professional dancer for 21 years but she was forced to slow down her dancing after ACL surgery in both knees. She is now back to her roots, with her beloved horses and also enjoys daily nature walks with her two adorable dogs, Max and Abigail.
Stina has the gift of being able to receive communication from the spirit and extraterrestrial world which she also loves sharing with her readers.
"My main goal is to maintain a flexible lifestyle, where I set my own schedule. Even that I work hard, I love what I do every day. I also have the opportunity to help other people which is a huge gift."