Is dropshipping legit? The answer is YES. But like most business models there are both benefits and disadvantages. I have listed the benefits and disadvantages with dropshipping so you can make a judgment whether it is the right eCommerce business model for you.
What Is Dropshipping? Is It A Good
eCommerce Option?
Dropshipping is a retail fulfillment method where an eCommerce store does not keep any inventory but purchases products from a supplier/wholesaler as they are ordered.
The dropshipping process in short:
When a customer purchases a product from your eCommerce store or listing on Amazon/eBay, you are purchasing the product from a third party supplier/wholesaler for a less price and have them ship it directly to the customer. You then keep the in-between margin as profit, and as a result, you as a merchant (seller) never see or handle the product.






New Year's Resolution: Travel More! Take up to $36 off our fees on flights by using promo code NY36.


The mayor difference between dropshipping and the standard retail model is that the seller/merchant does not stock or carry inventory. The merchant purchases inventory as needed from a third party (usually a wholesaler or manufacturer) to fulfill orders.
Benefits With Dropshipping
#1. Easy Start-Up With Less Capital Required
The main advantage of dropshipping is that it is possible to launch an eCommerce store without having to invest thousands of dollars in inventory.
Traditionally, retailers have to tie up huge amounts of capital for purchasing inventory.
With the dropshipping model, you do not have to purchase any products unless you already made the sale and have received payment from the customer. Without major investments in inventory, it is possible to start a successful dropshipping business with not too much capital.
How Much Money Do I Need To Start A Dropshipping Business?
In my experience, you will need approximately $2000 – $3000 to start a dropshipping business (minimum). This, for a number of reasons.
Firstly, because PayPal is withholding the customer's payment until you have shipped the product and provided valid tracking information. Until you have gotten a good track record with PayPal, they may hold on to your funds even longer.
Secondly, Amazon only pays out every 14-15 days, so this ties up your funds as well.
Thirdly, as an eCommerce seller, you will have a few (at least) returns and refunds every month. This is something you will need to budget for. Amazon ties up a certain share of your profits for possible refunds which will decrease your payouts as well.
Apart from this, it is rather easy to get started.
You only need to create an eCommerce store (you can do this fast and easy with WooCommerce or Shopify) and create an Amazon and/or eBay account – if you want to use their platforms to dropship along with your personal eCommerce store.






The most common wholesale/supplier website is AliExpress but be aware when dropshipping from AliExpress. ALWAYS order a sample of the product first. We had several and very bad experiences with AliExpress and lost a lot of capital.
Read this article for further details:
#2. Dropshipping Is Almost Hassle Free
Running an eCommerce business is much easier when you do not have to deal with physical products. If you are dropshipping, you do not have to worry about:
Investing in costly inventory
Managing or paying for a warehouse
Packing and shipping your orders
Tracking inventory for accounting reasons
Handling inbound shipments
Continually ordering products and managing stock level



The possible hassles can appear when dropship suppliers/wholesalers do not ship on time, ship out low-quality items or are canceling your orders when they, in turn, do not find a cheap deal to dropship from.
It seems like all eBay sellers are using dropshipping which makes it a bit unreliable to dropship from eBay. The best way of avoiding most issues is to use an authorized dropship supplier.
#3. Low Overhead Cost
Because you do not have to deal with purchasing inventory or managing a physical warehouse, your overhead expenses are quite low. Many successful dropshipping businesses are run from a home office with only a laptop as office equipment.
All you need in order to manage your business is basically an Internet connection and good customer service skills.
As you grow, the expenses may increase, but will still be low compared to those of traditional brick-and-mortar stores.



#4. Enjoy Vacation And Still Run Your Business
A dropshipping business can be run from just about anywhere with an Internet connection. You can be on a nice vacation overseas and still be able to manage your business.
As long as you can communicate with suppliers and customers, you can manage your business from anywhere.

WP Engine Web Week Promotion – 5 months free on annual shared plans. Active 12/20 – 1/3

#5. You Can Sell Almost Anything

Since you do not have to stock the items you are selling, you can offer an array of products to potential customers. As long as you can find a supplier of the products you want to sell, you can list them on your website at no additional cost.



#6. It Is Easy To Scale A Dropshipping Business
With a traditional business, you will eventually need to increase the work effort as your business grows.
By leveraging dropshipping suppliers, most of the work to process additional orders will be borne by the suppliers. Allowing you to expand with fewer growing pains and less incremental work.
An increase in sales will always bring additional work, and for a dropshipping business, it will be related to customer service.
However, a business utilizing dropshipping is scaling particularly well compared to traditional retail businesses.
Find out more on how to scale your Amazon/eCommerce business here:
All benefits make dropshipping a very attractive model for both beginners and established merchants (sellers).
But like anything that sounds good, dropshipping is not all roses. The convenience and flexibility of this eCommerce business model come at a price.




Disadvantages With Dropshipping
#1. Low Profit Margins
Low profit margins are the biggest disadvantage to operating in a highly competitive dropshipping niche.
Since is so easy to get started, and the overhead costs are minimal, many sellers are trying to set up eCommerce stores and to sell items at rock-bottom prices in an attempt to grow revenue.
They have invested very little to get the business started and can afford to operate with small margins.
These sellers, however, often have low-quality websites and poor (if any) customer service which gives other dropshippers an advantage. Unfortunately, this will not stop customers from comparing prices and try getting better bargains.






The increase in cutthroat competition will quickly destroy the profit margin in a niche.
Fortunately, you can do a lot to diminish this problem by selecting a niche well suited for dropshipping.
You should also focus on giving the customers additional value in the form of listing comprehensive product information and specifications, plus adding beautiful and user friendly images. You then have a chance to win over a customer because they feel they know more about what they are buying.
#2. Inventory Issues – Supplier Out Of Stock
If you physically stock your products, it is relatively simple to keep track of items that are in- and out of stock.
When you are sourcing from multiple warehouses that are fulfilling orders for other sellers at the same time, the inventory can change daily, and they may occasionally run out of stock.
You can always solve this misfortune by offering an upgrade of the product for the same price. Even that you may lose money or break-even, you will, at least, have a happy customer and keep your good reputation as seller.



#3. Shipping Complexities That May Occur
If you work with multiple suppliers, as most dropshippers do, the products on your website will be sourced through a number of different suppliers/wholesalers. This slightly complicates the shipping expenses.
Take this scenario for example:
If a customer places an order for three items, all of which are available only from separate suppliers, you will then incur three separate shipping charges for sending each item to the customer. It is probably not wise to pass this charge along to the customer, as they will think you are grossly overcharging for shipping.
The rescue is that more and more suppliers offer free shipping.
There is a but though….
Often when sellers are offering free shipping, they have already added the shipping expenses to the total price of the product. If you are still getting a decent margin, you do not have to worry about this.



#4. Suppliers Make Mistakes
Have you ever been blamed for something that was not your fault but you had to accept responsibility for the mistake anyway?
Even the best dropshipping suppliers make mistakes fulfilling orders – mistakes for which you have to take responsibility and apologize to the customer. Mediocre and low-quality suppliers can cause endless frustration with missing items, botched shipments and low-quality packing which can damage your reputation as a seller. Try researching your supplier before dropshipping with them.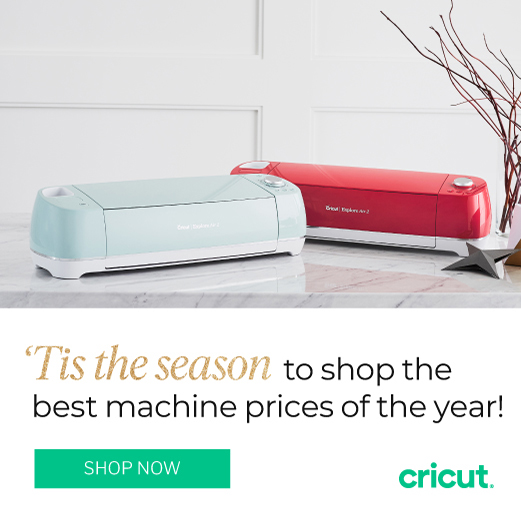 Is Dropshipping Worth It?
As we mentioned initially, dropshipping is not "all pink roses" and it is not easy to build a successful eCommerce business. The model has some definite advantages but comes with a number of built-in complexities and problems you will need to be able to address.
The Benefits With Dropshipping Outweigh The Disadvantages I Would Say
The good news is, with some careful planning and consideration, most problems can be solved and do not have to prevent you from building a thriving and profitable dropshipping business.
With this being said, I want to wish you the best of luck with your dropshipping endeavors! Feel free to reach out if you have any questions or concerns.
Stina Pettersson
The Future Is Your Creation
Email: [email protected]
thefutureisyourcreation.com
---
About The Author
Stina Pettersson is an aspiring entrepreneur who is working on achieving her goals as an affiliate marketer/blogger and a web & graphic designer.
Stina Pettersson is originally from Sweden but has resided in the U.S. for the past 6 years. She started her American journey in Miami, Florida, and recently moved to Austin, Texas.
Stina was active as a professional dancer for 21 years, but after ACL surgery in both knees, she was forced to slow down and now enjoys dancing as a hobby.
She recently went back to her roots with her beloved horses and also loves long nature walks with her two adorable dogs, Max and Abigail.
Stina has the gift of receiving communication from the spirit and extraterrestrial world which she also loves sharing with her readers.
"My main goal is to maintain a flexible lifestyle, where I set my own schedule. Even that I work hard, I love what I do every day, and I also have the opportunity to help other people which is a huge gift."
1&1 Game Servers