My dear readers, my fellow eCommerce, and affiliate marketing entrepreneurs, I need to warn you about some scammers on Alibaba and AliExpress that we were exposed to when ordering inventory to sell before Christmas.

Now in afterwards, I realize I should have listened to the warnings about dropshipping from AliExpress, and the many alerts about unethical suppliers that do not deliver. I read articles from other dropshippers, who warned about the exact same events that actually happened to us.
I wrote an article that focuses solely on this issue, and especially on Amazon:
Alibaba Scammer Ray Manning –
Muffler Device CO
I will get back to the unethical AliExpress suppliers later, and start with a warning of a big scammer we came across on Alibaba. This guy probably goes under many names, but in this case he portrayed himself as; Ray Manning with Muffler Device CO, which he claimed was a USA company. I would guess he is not really American, but Chinese, judging by his bad grammar.
We found Ray Manning on Alibaba distributing a hot toy that we wanted to stock up on before Christmas. I did notice the signs that something was "fishy", but wanted this item so badly that I decided to not pay attention to my intuition that screamed; "this must be a SCAM". I really wanted it to be true.
The first sign was that the item was too cheap to be true. I should have understood when comparing to the authority distributors on Alibaba that something was wrong. They sold the same item for $6 more a piece. However, I was hoping I did a good deal.
The second sign was that Ray did not want to use PayPal for the transaction. He went on and on about how a wire transaction would be much faster, and that they would be able to ship out the items a lot faster to us, as well.
I started to get suspicious and asked about his company. The fact that he had a website, mufflerdevice.com, where he was selling the items and some other products, made me feel safe for the moment.
The third sign was that he wanted us to wire the money to a private person:
Name: Rickey Kindred
Bank: Wells Fargo
Bank Address: 82 S Lake Ave Pasadena Ca, 91101
Account #: 1497731750
Routing #: 122000247
When I questioned him about this, he said it was his accountant. When I commented back that accountants normally have a company behind them, and why is there no business account for the wire transaction, he just answered that different businesses are doing accounting differently.






Well, well… Ray Manning convinced me by telling me he would never scam us, since he wanted a future long-term relationship with us. I went to the bank to do the wire transfer.
I am very grateful to the banker, who advised me to do a smaller wire transfer at first, to see if his business was legitimate. He also suspected it was a scam, when sending money to a private person. I ended up sending him a fourth of the original payment. I told Ray Manning that we wanted to do a sample order to see if everything was okay.
I sent the wire receipt over to Ray, who said they would process the smaller order, and ship it out. He said I could expect it in 2-3 days, since the company was in the USA. Great I was thinking. We surely needed to get our order as soon as possible.
After the 3 days had passed, I contacted Ray again asking for a status of the shipping, and he sent me a tracking number from a carrier site that I now understand is a FAKE carrier site:
Tracking Code: 7C33D0FB15
Courier Website: www.expdirectlogs.com
This is a very well organized scam.
When I looked closer into the shipping status, my first understanding of the scam was the grammar error saying "On Transit" instead of "In Transit". Also, that the delivery was still of 600 units, when the new wire transaction only covered 100 items. Why would he still send all 600 units, when we only paid for 100. It did not make sense.
Ray Manning motivated this peculiar shipping status like this:
Good morning,
First I want to apologies for the mistake from the warehouse manager as I wasn't brief about this until later day, The management has agreed to make delivery fot he product to your address and after delivery we can sort things out. We only need to pay some charges on the item which is why we require Ms Stina to pay only $400 now and after delivery we can settle the rest. Please your prompt response will be appreciated.
Thank you.
This Shows How Stupid This Scammer Is!
Who would ever pay an additional $400 for the products to release the shipment, when asking for a small sample order, to try them out?! The reason for the small order was to test his honesty, and we had already informed him about this fact.
We also checked the carrier site, and we found a legitimate carrier company with almost the same name and domain, www.exp-logistics.com.
You can see that this is a legitimate company, with visible contact information, that also is well optimized. Being a web designer, I noticed that the fake carrier site has no search engine optimization, and is poorly done. They only have an info email, no phone number or customer service information, which a legit business often has.






Although, I have to applaud him/them for putting so much effort into this scam. I wonder how many stressed out sellers, in Christmas times, they have scammed so far.
Luckily, we never placed the full order, and hopefully I can help someone else to avoid making the same mistake after reading this blog post. Only then, it is a victory won for me.
No Real Buyer Protection On AliExpress
Next issue, that had a huge negative impact on us as sellers, was that we came across sellers on AliExpress that were far from ethical. They sent out 2nd edition toys that should have gone straight in the trash, even that they advertised the "real deal" with beautiful "stolen" photos.
I feel so upset, having to learn to not dropship from AliExpress the hard way. Most of all, I feel responsible and feel bad for the customers receiving the damaged items, believing they would be perfect Christmas gifts.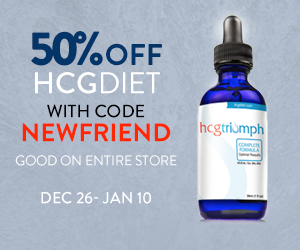 We have now refunded over 250 customers, and our reputation as sellers is somewhat bruised. The customers do not understand that we had bad luck with unethical suppliers, so of course they blame us for this misfortune.
This is why dropshipping can be a bit risky, and especially from Chinese sites. Make sure to read this article, before you decide to dropship from AliExpress:
Account Blocked On AliExpress For Abusing The Buyer Protection Program
Next cold shower happened when we put in disputes to at least get our money back for all damaged items. After submitting about a fourth of all bad items, AliExpress blocked our account, for abusing the buyer protection program!
What to do now?? AliExpress took the sellers back in this case, even that we attached image proof to each and every one of the disputes.
Is there anyone with the same same experience that knows what to do next to get the money back from AliExpress?
Excuse my language, but this is bullshit! How can we get punished for all the unethical supplier punishments already happening to us. If anyone should get punished, it is the AliExpress suppliers, who are scamming people.
Furthermore, it is almost impossible to get hold of anyone to report this on AliExpress. I first tried to create a report, but always got the error that the product URL was not of a valid product. I tried submitting the report with several product links, but none of them were accepted.
I would appreciate help in this matter if anyone knows how to get hold of higher authorities on AliExpress? I ended up sending a claim through their Facebook. I hope it gets recognized.
Here are a few sellers to watch out for:
Shop3191076 Store:
Sent 180 items that were all smashed, not functioning, and with the packaging ripped open.
I have a dreamy toy Store:
Sent 19 items that arrived also smashed, ripped open with taped together packaging and spray painted toys that did not function.
TuKIIE Toy Store
Claimed to have sent out 61 items, but none has showed up, and the tracking info is fake (not recognized by any tracking system, including AliExpress own tracking).
Use Retail Arbitrage And Do Your Own Quality Inspection
Please take my advice, and use old school retail arbitrage, where you order inventory to send out yourself or shipping it to Amazon FBA for them to sell your products. It gives you the opportunity to perform a quality inspection of all items, which will protect you from lots of trouble.
At least, use a reputable American wholesale company if you want to drop ship.
If we had done so, we would have spared ourselves all those refunds, and hours and hours of customer service work with apologizing to angry customers. Also, the ordering of replacements, which gave us negative margins. Most importantly, we would have maintained our good reputation.
Summary – eCommerce Advise
Dropshipping is a great business model based on the fact that you do not need any inventory. However, make sure to know your supplier/suppliers first. At least send for a sample product before processing customer orders. Even this can be risky, since they can send you one good item and then send poor conditioned items to your customers.
Trust your gut instinct. I have learned to ALWAYS listen to mine. From now on, I will let my higher self lead the way to success.
Best of luck in your business endeavors. I am here if you have any questions. I will do my best to answer each and everyone of them. I am grateful for all of you who have taken the time to send me emails, but please be so kind and leave your thoughts in the comment section below, so everyone can take advantage and share the valuable information.
Stay blessed!

Sincerely,
Stina Pettersson
Founder Of The Future Is Your Creation
Email: [email protected]
thefutureisyourcreation.com
---
About The Author
My name is Stina Pettersson. I am the founder of The Future Is Your Creation and Get Happy e-Deals. I am the author of the articles on this site. Originally from Sweden, but love the warm weather in Florida, where I now reside.
I help people create the life they desire, whether it is to earn a full-time income online, and work from home, or increase their spirituality. I am especially fond of helping people interested in eCommerce – Amazon FBA, Dropshipping and Online Retail to get started, and make a good living from home.
I also love to share about my spiritual awakening, and contact with the spirit and extraterrestrial world.
I hope I will get the honor to help YOU achieving your online success.
---