I often get the question how to most quickly scale your Amazon business. Many Amazon sellers get stuck when going through common beginner mistakes and start lacking confidence – Will I ever succeed? Will I ever be one of 'em making millions selling on Amazon? Shall I just quit when I still have my head above the surface?
Let me tell you, I know how it feels, and I have been close to quitting a few times. Looking back, I am very glad I never did.
I will help you get passed all common beginner mistakes when selling on Amazon, and give you the business model that really works and that will help you scale your business quick, safe, and easy.
The diagram shows the rapid and continuous growth of eCommerce. There is no reason to doubt that this business model is here to stay. Physical stores around the world are closing, and instead take their businesses online, because people prefer to stay at home shopping from their sofas.
There are some things to consider when trying to scale your Amazon business. You can apply these tips, not only on Amazon, but on other eCommerce businesses as well.
What eCommerce Model Is Best When Scaling Your Amazon Business?
It is easy to get stuck juggling what eCommerce business model to use – whether to private label your own products, use retail arbitrage or dropship. If you do not get stuck here, many sellers spend too much effort optimizing their product listings and PPC campaigns, and do not have time over to research the next profitable product that will scale their business.
I am not saying you should not do this. It is important, especially if you are private labeling your own product and need people to find your product listing.
Despite the fact that I have both private labeled my own product and used dropshipping myself for about 1.5 years, I now say; DO NOT use any of them!
Why?
There is an eCommerce business model where you do not need to go through all hassle that come with retail arbitrage and private labeling. In fact, you do not even have to spend a single cent on PPC campaigns or other costly marketing efforts. There is also very low risk you get suspended on Amazon, as a result of your dropshipper not shipping on time, sending the wrong or poor quality items, and so forth.
So what is the secret you may think? Keep reading.
The Secret To Scale Your Amazon Business
The secret to Amazon, and eCommerce success in general, is called online retail. Online retail is basically regular retail online. With online retail you are only selling brand name products, which are already selling well and have an establish customer base.
You will not need to spend money on expensive marketing and PPC campaigns to get people to find your products or spend time on optimizing your product listings with images, descriptions, keywords etc., since the brand owners have done this already.
You also know there is a market for the products you are selling. You can measure this quite easily by researching some variables like; product ranking and estimated sales per month, pricing, the number of existing Amazon FBA sellers, the buy box history etc.
Why Try Finding Products That MAY Sell, When You Can Sell Already
Established Brand Products!
This removes the guessing game, and hours after hours of product research, where you still feel unsure whether it will be a profitable product you are choosing.
I am not saying that you do not need to do any product research, because you have to do some, but the focus lays on finding authorized suppliers/distributors with good prices to purchase from. Established brand name products already have a market, so you just have to find out where you will get the most cost efficient pricing.
The Simple Principle Of Online Retail –
Buy Low Sell High
The whole idea with online retail is to buy low and sell high.
This is why your main focus will be in finding good authorized suppliers that will give you good deals.
Do not confuse online retail with wholesale. Purchasing a few products from wholesale sites will not give you what you need to be able to sell brand items on Amazon.
The reason to why I am repeatedly mentioning purchasing from authorized suppliers, is that you need to apply for brand approval on Amazon, and this you can do with the help of an invoice from an authorized supplier/distributor. Note, that the invoice have to be written out to your company's name and address, with a valid product EAN or UPC number.
You will not get ungated with a regular invoice from a wholesale store, Walmart, Best Buy etc.
This is because the authorized suppliers/distributors are approved by the brand owners and manufacturers to sell their products, and when you purchase from them, you will be as well.
If you want to be acquainted with Amazon's brand approval process, you can find a tutorial on how to apply from the Amazon seller central in prior article:
The brand approval process is an indication for Amazon that you are authorized to sell the specific brand product. Once approved by Amazon, you just add your business and price to the already established product listing (you will appear in Used & New sellers, circled below, and can compete for the buy box), and watch the sales roll in.
Absolutely The Best Way To Quickly Scale Your Amazon Business
What Do You Need To Start An
Online Retail Business?
First of all, I take for granted that you already have a professional business account with Amazon. If not, you can register for an account here.
Second, to be able to purchase from authorized suppliers/distributors and use the online retail business model, you have to invest in a resale certificate and register your business.
You do not have to incorporate your business – you can still get a resale certificate as a sole proprietor. It normally takes 1 – 2 weeks to get your resale certificate delivered. People often ask in what state to register when performing business online, and the simple answer to this is that you have to register in the state you are currently residing.
The purpose of a resale certificate – also known as a tax exemption certificate – is to allow you to buy goods through your business without paying local sales tax.
Find the exact 10 steps to register and start an eCommerce business in prior article:
Finding Authorized Suppliers/Distributors
After getting your resale certificate, you need to start looking for authorized suppliers/distributors and brand name products to sell.
A good tip is to focus on building good relationships with only a few suppliers instead of having many, but shallow, relationships. The reason to this is that you will get better deals the better you know your supplier, and also possible future credits when you have built up trust.
It can be a bit tricky to find authorized suppliers. They tend to hide well from the normal consumer. It is unfortunately not as simple as just using Mr Google, but there is definitely a way! Keep reading if you want to find out more.
The Scaling Process
Depending on how much capital you have to invest in products will also judge how fast you will scale your business. As a norm, you take all your profits to reinvest in new products. You are doing this over and over until you reach the limit you are satisfied with.
During the scaling process, when not taking out any salary, it can help if you have a second income to live on. The quicker you manage to scale your business – the quicker you can quit your second job and fully live off your Amazon business.
Let shareasale.com find sales leads for you. Only pay when it works!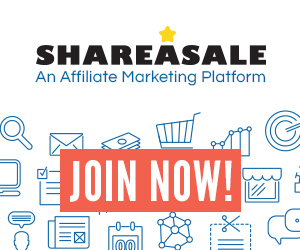 Tracking Key Performance Is Crucial
Do not forget to document and track key performance indicators such as; inventory-to-sales ratios/inventory turns, gross-margin return on investments, cash-to-cash cycle and days of inventory. This will help you keep track on the cost efficiency of your business to make sure that it is still profitable after all fees and expenses have been accounted for.
In most cases, an Amazon FBA business sees a gross margin of 15 to 20 percent, but with online retail up to 30 to 50 percent is possible.
When I first started using the Amazon FBA Program, I was told Amazon takes about 30 percent – accounting for the referral fee, storage cost etc., but In reality I have experienced that the Amazon fees always end up somewhere around 40 to 45 percent. It is therefore crucial to keep track on the numbers and find more and more profitable solutions.
Expand Your Online Presence With
A Website
It sure is great to leverage Amazon's continuously growing customer traffic. However, there is a problem with it; you do not own Amazon, so there is no way to access the customer data!
As you all know, you do not see customers' email addresses in seller central. Instead, you have to use Amazon's own email system – which does not display any contact info – if you need to communicate with your customers. This is a problem if you want to build and scale your business over the long haul.
When selling on eBay, you automatically get access to customers' email addresses through both their system and PayPal, which is a big plus.
With your own website/eCommerce store you can start collecting customer data. Information that is critical to your success. Especially, if you want to scale your business even further outside of Amazon.
You will have the opportunity to send targeted email campaigns with new product launches and offers, ask for reviews, or work on branding your business.
The fact that you own your email list is a valuable tool if you are planning on selling your business in the future.
There Are More Pros With Having Your
Own Website
1. You do not have to pay any referral and storage fees, which gives you a much better profit margin on all sales.
2. You have something to show for when dealing with distributors/suppliers. With your own website, you will look like a more reputable business.
3. You can market your store and products through Search Engine Optimization, which is free and a great marketing tool if you are doing a good job with optimizing your product pages.
4. You can create a niche website and also blog about themes related to your niche and gain more traffic and buyer interest that way.
By now, you are probably thinking; "help! I do not have the skills or capital to build my own website".
No need to worry.
Shopify offers a great solution to this problem with tons of pre-designed websites and themes to choose from that look professional. You do not have to know how to code or customize plugins. You basically only have to add text content and product images to your website. Shopify has some cost effective solutions, so it is definitely worth looking into.
If you want to have something extra that stands out, I have years of experience developing WordPress websites. You can contact me for a quote at: [email protected]. If you are coming from my blog, I will give you a 20 percent discount.
Learn From A Personal Business Coach
I would gladly coach you on how to find authorized suppliers and how to scale your Amazon business. If you want to get started quickly and learn how the Amazon FBA program works, the ins and outs of product research and how to estimate your monthly sales, how to calculate the costs and profits etc., you should invest in a personal business coach.
Like mentioned earlier, I can also be a support developing your own website/eCommerce store, in order to take your eCommerce business even further.
If online retail spiked your interest, feel free to contact me any time at: [email protected]. If you have questions on this article, please leave a comment in the comment section below.
Let's start scaling your Amazon business today!
Stina Pettersson
Founder – Make A Living From Home
Email: [email protected]
makealivingfromhome2017.com
---
About The Author