To become a freelance writer and work from the comfort of your home is gaining popularity. Luckily, so do the companies or websites looking for freelance writers to provide them with interesting, fun and sometimes outrageous material as well.
There are lots of websites that accept stories and lists from freelance writers.
If you are good at composing lists with topics not yet found online and which are a bit "out there" and crazy, Listverse is a perfect website to submit your material. They pay $100 for a 10 item list.



How To Get Your Article Submitted
And Published
To be considered for the job or get your article submitted and published, you should read the author guidelines carefully for each site. They may be different and have certain demands.
Most articles/posts are recommended to include 1.500 words or more, but some only about 500 – 600. Often, each website has favorite topics that they want you to write about.






It can be about travel overseas, love and romance, mystery, sci-fi, health, food, science and the list goes on. You can find different websites for pretty much anything. However, politics seems to be blacklisted.
It is a clear advantage if you already have an online presence and are running a blog. If not, a LinkedIn profile can be good enough. You should try to work on an online portfolio of previous writing samples and you will get a head start.

I Have Listed 33 Legitimate Companies/Websites For Freelance Writers Where They Accept Submissions Of Articles, Poems, Lists And Posts
Best Websites For Freelance Writers
All websites listed pay $200 and up for each article, or approximately 10 cents per word. The exception is in the sci-fi realm, where professional rates are 6 cents/word and up.




Buzzfeed News Reader is BuzzFeed's home for cultural criticism, personal essays, fiction and poetry, as well as BuzzFeed's Emerging Writer Fellowship.
Personal essays can deal with almost any topic. For example: money, family, food, religion, sexuality, relationships, disability, illness (mental or physical), hormones, race, body image, drugs or travel.
The bottom line is that you should know why you are writing about whatever you are writing about.




Buzzfeed is looking for personal essays, cultural criticism, profiles and reported features that touch upon some aspect of the LGBT experience.
Typically stories are somewhere between 800 and 2,000 words. Pays $200-300 per article. Contact Buzzfeed LGBT editor Shannon Keating: [email protected].



Adventure Travel core destination features cover active outdoor travel and in particular trekking and mountaineering. Articles on train journeys, wine tasting or dancing with elephants in Antarctica are fun but not a topic that would be featured in Adventure Travel.
Adventure Travel's own definition: "Our definition of trekking is quite broad and ranges from day hikes in the UK right up to serious multi-day or multi-week wilderness expeditions in the Arctic. We're just as interested in classic 'must do' routes like the Inca Trail or Kilimanjaro as in more obscure expeditions.
Though it has to be said, a fresh angle and new perspective is even more critical on these routes. We also run inspirational pieces on mountaineering generally, but not always, drawing the line at trekking peaks. Something like Aconcagua, a high, serious undertaking, involving genuine risk, serious determination and great fitness, but not a highly technical climb. That said, we do publish the occasional extreme feature".
For 2017, Flame Tree Publishing is opening short story submissions for the following titles: Lost Worlds, Supernatural Horror, Time Travel, and Heroic Fantasy.
Flame Tree Publishing's own definition: "As always we need between 20 to 30 short stories by new writers to complement a selection of classic tales. We are keen to encourage new writers, without prejudice to age, background or previous publication history. It's the story that matters and the quality of writing.
Word length is most likely to be successful at 2,000-4,000. We pay Science Fiction & Fantasy Writers of the America (SFWA) rate of six cents per word".



To submit to Great Jones Street, you must reach out to one of their existing writers. This is a site about community. The writer then makes an introduction to the editor. They have a Fresh Writers Series for newer writers.
Their writers are diverse. Many of them will read stories for a fee and most of them teach. Many are editors at literary journals. The goal is to build a definitive catalog of short fiction in all genres and by established and emerging artists.
Great Jones Street buys 1,000 stories per year and pays between $250 – $500 for new stories of any length. Commissioned serials pay more and is negotiated. For reprints they pay a minimum of $50.





Chicken Soup is all about positive thinking and living a happy life. Being happy is a state of mind. We can all find happiness in our lives and even though we may have to look for it, we know that each day brings something to be grateful for.
Chicken Soup is famous for its 101 stories, which you will contribute to when writing your story.






"We want to hear your stories about finding your path to contentment. These success stories can be serious or funny and should inspire our readers to focus on hope, strength and optimism" – the editorial team at Chicken Soup.
They pay $200 per story – up to 1,200 words – and you get 10 copies of the book.
Redemption stories can be quite amazing. What starts out as a negative force can be turned positive and can change the world of ordinary people.
In Chicken Soup's own words: "There are countless stories of redemption and we want to hear yours. How did you use the negative in your life to move onto a more positive path?
What did you do to make up for the wrongs in your past? We are looking for true stories of redemption that will inspire us, restore us, heal us, and make a positive difference to lead a better, more rewarding life because of the example they set".
They pay $200 per story – up to 1,200 words – and you get 10 copies of the book.

We all have a tendency to stay in old routines that feel safe. We start to say no to new things, which only lead to a narrower and narrower life. When we try new things, we end up feeling energized and pleased with ourselves.
There is tremendous power in saying "yes" to new things, new places and new experiences. Chicken Soup wants to hear your own stories about stepping outside the comfort zone and how it changed your life.
They pay $200 per story – up to 1,200 words – and you get 10 copies of the book.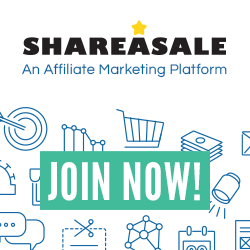 Chicken Soup also covers 101 stories about the land of the free. America has always been known as a country filled with good people who volunteer in our communities, help people who need help and pride itself on doing the right thing.
"Our huge and varied country is known for tolerance, energy, and spirit. We are proud of our inclusive and welcoming attitude, no matter our color, our country of origin, our sexual identity or our religion" – the editorial team at Chicken Soup.






Note that Chicken Soup's 101 stories is not a book about politics. It is a book about people. They want to hear stories with positive and uplifting experiences about living in a kind America — the kind of America known to be the true America.
They pay $200 per story – up to 1,200 words – and you get 10 copies of the book.


Mad welcomes all humor submissions and the best way to know what they are looking for is to take a look at what they are doing and have articles about at this moment.
"Originality and visual humor are especially prized! We're interested in material focusing on evergreen topics, such as dating, family, school and work, plus topical material about celebrities, sports, politics, news and social trends.
In addition, we will consider submissions for our Fundalini Pages and annual MAD 20 (The Dumbest People, Events and Things of the Year).
We also welcome submissions for our Strip Club (artist-writers or artist-writer teams preferred)" – the editorial team at MAD.
This is a new blog for news about parenting, child health and relationships, with advice also from experts to help every family live well. Well Family pays $100 per article/post.



The New Quarterly pays writers $250 for short stories, or non-fiction entries, and $40 per poem or postscript story.
After received payment they have first Canadian publishing rights. They only accept 1 piece per author, per genre, per calendar year. That is a grand total of 1 piece of fiction or non-fiction, up to three poems, and three postscripts.
The word limit is 6,000 words but they prefer shorter pieces. The longer the piece, the less likelihood it gets accepted due to the limited space in their publication.


Herizons is a non-profit organization based in Winnipeg, Manitoba Canada.
"The purpose of Herizons is to empower women, to inspire hope and foster a state of wellness that enriches women's lives, to build awareness of issues as they affect women, to foster a spirit of co-operation, to promote the strength, wisdom and creativity of women, to broaden the boundaries of feminism to include building coalitions and support among other marginalized peoples, to foster peace and ecological awareness and to expand the influence of feminist principles in the world" the editorial team at Herizons.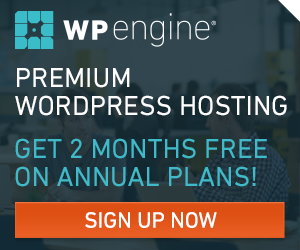 Pay out for articles are made in Canadian funds upon publication. Articles in Herizons are licensed for first time North American rights; @ .25 cents per word with an additional three cents per word for non-exclusive subsidiary rights, including the right to transfer articles to CD for educational/academic libraries, and/or secure on-line database services.
Rodale's Organic Life accepts pitches for print and/or online articles that address some aspect of the magazine's focus on living naturally in the modern world. They Pay up to $1 per word.
King Features is always interested in looking at new columns and features for possible syndication.
King Features own definition: "We place great importance on reviewing new material. Without exception, every column or feature submitted to us is carefully considered.






In order to help you present your work in the best possible light, please follow these submission guidelines: 5 sample columns of about 600 words each. Columns may be submitted as tear sheets or in manuscript form".
Provide information about yourself; bio or CV, plus any additional articles and materials (published) you believe are relevant. King Features will contact you if there is interest in syndicating your material.


"What you first need to understand is that we aim to be the dominant magazine for clean fantasy and sci-fi stories. It's our tag-line. If you can tell a gripping story that doesn't rely on sex, swearing and graphic violence — you've come to the right place" – the editorial team at Deep Magic.
For first world-wide rights, they pay $.08 per word for the first 5,000 words and $.06 per word for each word between 5,001 and 16,000 words, with payment capped at $1,060 for stories longer than 16,000 words.



Answers in Genesis-USA (AiG) is a non-profit evangelistic and educational ministry.
Answers Magazine's own definition: "The purpose of Answers Magazine is to illustrate the importance of Genesis in building a creation-based worldvie and to equip readers with practical answers, so they can confidently communicate the gospel and biblical authority with accuracy and graciousness".
Up to 500 words pays $75-$125 with $50-$75 for reprints. For 501 – 1,000 words pays $150-$200 with $85-$100 for reprints. For 1,001 – 2,000 pays $225-$275 and $110-$135. For 2,001+ words pays $300-$400 and $150-$225 for reprints.


Nebraskaland Magazine is published 10 times a year by the Nebraska Game and Parks Commission.
Subject matter includes all varieties of outdoor recreation including; camping, travel, canoeing, hunting, fishing, Nebraska's state parks and recreation areas, wildlife, natural history, unique personalities, art, culture, history and personal reminiscence.
All articles must have a strong Nebraska association. The magazine welcomes freelance submissions and pays $0.15 per word of edited text.
They also welcome freelance submissions for photographs and they pay the following rates: Front cover, $250, inside front cover, $150, back cover, $100 and $125 per individual page.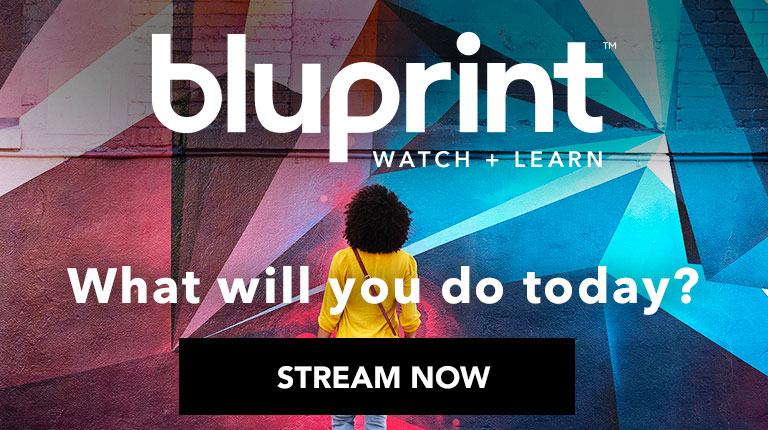 MBE is a quarterly magazine that covers people, sports and activities, and the gear of outdoor recreation in the Pacific Northwest.
MBE's motto is, "If you can see Mt. Baker, you are part of the experience." We cover skiing (both downhill and Nordic) and snowboarding, snowshoeing, snowmobiling, hiking, kayaking, biking (both road and mountain biking), and scuba diving – any sport or activity that takes place outdoors. While our primary focus is local, we occasionally run out-of-area stories".
MBE pays $0.10 – $0.15 per word.





Explore is a magazine for active outdoor enthusiasts.
They cover a wide range of topics-hiking, mountain biking, climbing, canoeing, kayaking, winter sports and more. Their content is mostly Canadian.
Providence publishes widely on matters intersecting Christian faith and theology with national security and foreign policy, international relations, political theory, defense, war, terrorism, global economy, energy, etc.






Providence's own definition: "We prefer to publish 500-1,000 words but are willing to publish longer pieces so long as they are highly readable. Print journal: Book Reviews: 800-1,200; Essays: 1,500-3,000; Lead features: 3,250-4,000. Website pays $100 per post. For print journal we pay $250 for book reviews and $500-$1,000 for essays and features".


Green Prints wants the best, personal garden writing they can get.
Expressive, thoughtful, humorous, angry, contrite, flippant, searching, witty, observant, sad or inviting. They focus on the human aspect, not how-to side of gardening. They focus on the people, as well as the plants.
Green Prints pays up to $150 for articles less than 2,000 words.
GRIT publishes feature-length articles on topics of interest to those living in rural areas, on farms or ranches, or those interested in the rural lifestyle.
Articles will be from 800 to 1,500 words. Departments and columns are generally 500 to 1,500 words. GRIT Gazette items are 350 to 700 words.






Rates vary depending on experience and expertise. Fees are negotiated on an individual basis. Payment will include two contributor's copies.


Covers the 13 Western U.S. states as well as British Columbia and Mexico, publishing five regional editions of the magazine: Pacific Northwest, Northern California, Southern California, Southwest, Rockies.
The magazine is largely staff written; its largest freelance need is in travel, and more for shorter items and one- or two- page stories than features.






Payment will be made upon acceptance of the text with submission of an invoice in the amount specified in the contract.
Early American Life covers a diversity of topics, all centered around America from its founding through the mid-1800s: history, architecture and design, antiques, studio crafts and travel.
"Although we cover academic topics, we don't want academic writing. The best sign of a writer's skill is to be able to present solid information in a readable, entertaining manner. We appreciate a deft touch with a bit of humor or word play to keep things interesting" – the editorial team at Early American Life.
Desired length of articles: A one-page story in Early American Life, such as Worth Seeing, runs about 750 words. A typical feature may run 2,500 words.
Early American Life pays about $500 for a first feature from a new writer and more for an experienced, skillful writer. If they assign a story to you, they will negotiate the rate before you begin writing.


Earth Island Journal is always looking for compelling and distinctive stories that anticipate environmental concerns before they become pressing problems, stories that scan the horizon for the next big issue.
They want stories that will surprise, provoke and entertain the readers and that explore new territory overlooked by other publications.
Earth Island Journal pays writers 25 cents/word for shorter dispatches (1,200-1,500 words) and for longer investigative features (2,500-3,000 words).
You can expect to earn about $750-$1,000 for an in-depth feature story. For online reports, the fee ranges from $50 to $100.
Thriving Family focuses on marriage and parenting from a biblical perspective.
Most articles address marriage and the needs of families with 4 to 12-year-olds in the home. Also about parenting preschoolers and teens.
Thriving Family pays $50 for 450-word articles.





Cosmic Roots is open for sci-fi, fantasy, myth, legend, fairy tales and eldritch in written, podcast, video and graphic story form from around the world.
They consider 1,000 flash fiction and up.
Cosmic Roots pays $0.06 cents per word for original, and $0.02 cents per word for reprints and fact-based work.
Activity Maine focuses on outdoor adventures, race events and Maine craft beer.
"For specific Activity Maine topics, we are looking for various types of content ranging from stories that introduce our readers to new adventures, towns or areas with lots to do, "how to's", travel and gear guide, reviews of places or equipment, adaptive recreation, outdoor event coverage, etc." – the editorial team at Activity Maine.

"Flight and Hotel SALE"



Manuscripts submitted for feature consideration should be approximately 1,000 words in length. They mostly admit shorter stories of 350-750 words a piece.
Their rates vary with each individual submission and range from $100 per item for shorter pieces and up to $250-$400 for feature articles.
LitMag is a literary magazine and look for what moves and amazes them, big minds, large hearts, and sharp pens. Print limit is 15,000 words and online limit is 4,000 words. You can send 1 story or essay at a time and submit up to 5 poems.
They do not consider work that has previously been published in print or online (including personal blogs etc.)






For print LitMag pays $1,000 for fiction or nonfiction. Poems pay $250 for each piece and for online articles, LitMag pays $250.
"If you are a travel writer or hoping to get into the industry, we offer a number of ways you can contribute to 101 Holidays. Writers can submit travel articles to our team of editors" – the editorial team at 101 Holidays.
They pay between £50 and £100 per article published, depending on its length and complexity. Although, they do not have as strict word counts, most articles they publish are between 800 and 1,500 words.
101 Holidays runs an internship program, allowing you to write for them on a part-time remote basis with regular interaction with their experienced editors. Many of their interns have gone on to staff jobs in travel journalism.



"DAME is proud to feature a variety of voices writing reported pieces, op-eds, and personal essays covering culture, politics, parenting, family, gender, sex, entertainment, tech culture, business and personal finance and whatever else strikes our fancy and captures our readers' attention" – the editorial team at DAME.
DAME's tone is supposed to be irreverent, witty and provocative. They accept narrative-driven reported features, first-person essays, Q&As, op-eds and humor essays (especially satire).






Stories should generally be between 800 and 2,000 words, depending on the subject matter and the story format.
#33. Write And Submit Articles To Your
Own Blog And Make Money


Another option is to start your own blog and publish articles, reviews and educational content about "other people's stuff" and get commission when people buy from your website/blog.
"Choose a niche that really interests you, for example: pets and pet nutrition. Then focus on becoming an expert in the field and give people advice and tips about the best pet nutrition, pet toys, treats etc".






The products you are mentioning are then linked to an affiliate program where you get a personal ID. The most common affiliate program is Amazon.
For all products purchased from your website (links), you will get a commission. It does not matter if the customer ends up buying a cell phone, a juice blender or dog collar. As long as they are entering Amazon from your website, you will get a commission.
Where Can I Learn More About Blogging?
The fastest way to get going with blogging and affiliate marketing, is to get your own personal coach who can help you with everything from a website/blog to teaching you how to master the secrets of blogging.






Contact me for more info at [email protected] Also, get more information about the ways to make money by blogging here:
If you feel that writing might not be your cup of tea, but still want to work from home, you can check out my prior articles with job tips:
If you have any questions on this article please feel free to leave me a comment below. You can also PM me privately through the contact form here or email me directly at: [email protected]
I wish you the best of success with your writing endavours!
Sincerely,
Stina Pettersson
The Future Is Your Creation
Email: [email protected]
thefutureisyourcreation.com
---
---
About The Author
Stina Pettersson is an aspiring entrepreneur who is working on achieving her goals as an affiliate marketer/blogger, real estate investor and web designer.
Stina Pettersson is originally from Sweden but have resided in the U.S. for the past 6 years. She started her American journey in Miami, Florida, and recently moved to Austin, Texas.
Stina was active as a professional dancer for 21 years but she was forced to slow down her dancing after ACL surgery in both knees. She is now back to her roots, with her beloved horses and also enjoys daily nature walks with her two adorable dogs, Max and Abigail.
Stina has the gift of being able to receive communication from the spirit and extraterrestrial world which she also loves sharing with her readers.
"My main goal is to maintain a flexible lifestyle, where I set my own schedule. Even that I work hard, I love what I do every day. I also have the opportunity to help other people which is a huge gift."