I am glad you came here visiting my blog because today can be the day you will change your life and career for good and make the leap towards independence and freedom! There are many bloggers out there on the World Wide Web but do you really know how they are making a living?
Let me present to you how you can make money as a blogger (for beginners).
This blog post will introduce different ways of making an income as a blogger and offer you some pointers on how to monetize your new blog.
But first…. I have a few guesses to why you came to find this article:
You are tired of your current job and the dreadful 9 to 5 "hamster wheel".
You are dreaming of a more flexible lifestyle with more free time to travel and do the things you love but still be able to make a good income.
You may be unemployed and are looking for a job.
You are a stay-at-home parent who loves the fact that you are spending more time with your family but wants to bring in the $$$$.
You are an entrepreneur and want to start a business but does not yet know with what exactly.
You want to make MORE money, and instead of being locked up at the "modern prison" i.e. the office, you want to make a living from the comfort of your home. From your sofa or wherever you feel the most comfortable.
Did I come close?

http://www.1-800-inkfarm.com


I hope to be able to help change your career for the better and help you live the life you are dreaming of – and while working towards that goal – do so from home together with your family and loved ones.
How Much Money Can You Make
As A Blogger?
The amount of time and resources you commit to your blog will determine how much money you will or can make. Once you fully commit to your blog and are adding hard work and dedication to the equation, you can most likely earn an income of $5000 to $10,000 per month.
Yes, you read it right. I am not kidding!
You can make even more money. It all depends on you and if you are able to make some smart choices throughout your blogging journey.
Instead of watching TV for three hours every evening, you spend that time to work on your blog and you will get ahead much faster. If you then add a little bit of patience, you will get to choose your earnings much sooner than you think.

Ways To Make Money As A Blogger
#1. Advertising Income – Google Adsense
This is where many bloggers start. This model of making an income is similar to how magazines and newspapers are selling ads.
To get well-known and established brand companies to advertise on your blog will demand high monthly website traffic.
However, Google AdSense acts as a middleman and enables smaller publishers to run ads on their blogs.
Although you may be a newbie to the blog world, you probably know that Google is the Internet beast that spans the globe. Google Adsense is a branch of Google and has connections with millions of advertisers.
This Is An Example Of An Adsense Ad:
Google Adsense is simple to set up and 100 percent free to use.
With Google Adsense, you get access to all Google's advertisers, enabling you to place ads from all of them on your blog. You simply choose the type of advertisement you do not want to display on your site and then Google Adsense does the job displaying different ads from your selection.
They even have the option of automatic ads that are included in your blog content where it is appropriate.
When your website visitors are clicking on any of the ads, you will make a commission.
As your traffic and brand grow, you will find advertisers that are willing to pay higher amounts to get exposure to your blog audience.
How Does Google Adsense Pay You?
Google Adsense offers three ways to collect your earnings:
You can choose to get a check mailed to your address.
They can do a direct deposit to your bank account.
They can pay you through your PayPal account.
Direct deposit or PayPal is the easiest and quickest way to collect your earnings. The commission deposit comes in by the end of each month.
How Much Do I Make with Google Adsense?
Your blog topic will play a major part in the return you are receiving per click. Google Adsense has paid out rates of $0.05 to $20 per click and beyond.
For beginner bloggers starting out, the pay per click rate is $0.20 to $0.50. To fill your blog with great, valuable and interesting content will definitely put the odds more in your favor.
#2. Affiliate Marketing – Start An Online Business
Do not get intimidated by the title. To be able to start a business online, you will only need a website and provide an EIN number for tax purposes.
Affiliate marketing is a proven way to earn an income online and the earning potential is unlimited! I know this to be true since affiliate marketing is what I am working with on this blog/website, together with advertising from Google Adsense.
It is very simple to become an affiliate and anyone can do it. All you need is a website/blog and an Internet connection.
You then need to start by deciding what niche you want to blog about and start marketing that niche. To simplify this further….you are choosing what services or products to affiliate with.
A recent study from one of the most successful bloggers, ProBlogger, showed that affiliate promotions were the most common type of income their readers had.

What Is Affiliate Marketing?
Affiliate Marketing Is Basically About Selling Or Promoting Other People's Products And Services And Get Paid A Commission For Doing So
Let me use these 3 steps to explain it better:
You recommend a product or service to people on your website.
Some of those people will purchase the product or service based on your recommendation.
You get paid a commission for the purchases made from your website.
You do not need to have a webshop to collect the commission from sales. You are not making the sell directly from your website. You will get an affiliate link with your personal ID that is linked to the product you are marketing.
Even if the customer does not purchase the product instantly, a website cookie will be lingering and give you a commission next time the product is purchased.
The amount of time the website cookie is lingering is depending on the affiliate program. The Amazon Associate Program only has a 24-hour cookie but some affiliate programs are giving you days.
It Can Look Like This When You
Affiliate With Amazon:
(An example of Amazon search ads that you implement as a code snippet on your website).


When someone enters Amazon from this little Amazon shop and makes a purchase, I will receive a commission. It does not matter if the customer ends up purchasing a TV or a phone instead of the advertised planners. I will still get paid for the sell which is cool.
Amazon has a website cookie that lingers for 24 hours so if the customer did not make a purchase on the first visit, you can earn a commission on the second or third visit.
What I like with the Amazon Search Ad option is that customers can search for products directly from your website. I have composed a manual on how to configure the Search Ads on your website:
How Much Money Can You Make With
Affiliate Marketing?
I found this quote from another blog – buildyourownblog.net – by affiliate marketing expert Alan Roy Hocking:
"How much money can I earn as an affiliate? The answer to this question is that there really is no limit to the amount of money you can earn.
In the last ten years more people have become millionaires through affiliate marketing than in any other industry and every day ordinary people just like you and me are learning how to tap into this incredible unlimited income source.
How hard you are willing to work and the niche you choose will determine how quickly you'll succeed and how much you will earn but remember this….. One day, it could be you."
In other words, your income potential depends on you.
You decide how much money you are willing to make! It is totally up to you. Your dedication and effort will decide.
You can easily make 6 to 7 figures per month after getting good web traffic to your blog if you are passionate enough.



Affiliate Marketing Pros
You do not need to invent a product or service!
You do not need to spend thousands of dollars on researching, testing and assembling a product.
Your only expense is to set up a website/blog and there are many WordPress themes you can download for free or use platforms that offers pre-designed websites.
You will need to host your website on a server but web hosting does not have to be expensive at all.
iPage offers the cheapest web hosting option for only $1.99 per month. The page load speed is a bit slow but works well enough for a blog or a simple website.
If you need help developing your blog/website, I can help you with that. I have been a web designer for years.
If you are a step ahead and have a website/blog already, your investment is only the time spent on creating awesome and high-quality content.
Another pro with affiliate marketing is that you get to choose the products or services you want to offer on your website. You will never be forced to sell a product that you cannot stand for or do not believe in.
Affiliate Marketing Cons

The hard reality is that if you do not have traffic to your website/blog, you will not earn much commission. You will need to do a lot of research and become an expert within a field so you can offer your readers value.
The main goal should always be to solve a problem or offer a solution to your readers (customers). If you do so by writing well comprehensive product reviews, price comparisons, tutorials, etc., you will get far ahead and increase your web traffic.
Be patient. It takes time!
Affiliate marketing is a long-term business, not a quick-money-solution. It takes time to gain authority on search engines and get competitive web traffic.
It is time demanding to create blog content. Some bloggers hire content writers to do the job with composing text content for them. You can find inexpensive content writers on Upwork.com or Freelancer.com.
After some time, you will get writers contacting you asking to write content for your blog. I get those requests all the time but I want to be the only writer on my blog and keep the writing style consistent. I also take pride in my work.
I do consider guest blog posts if the content will be interesting or help my readers. Like many bloggers, I charge a fee for guest blog posts which is another way of making money from your blog.
In conclusion, there are no more cons with affiliate marketing than getting enough website traffic to start earning commission from clicks, plus the time and effort you have to spend to make this business model worthwhile.
There is, of course, more to affiliate marketing than this, and if you want to become an expert affiliate marketer, I would be happy to help you get started in no-time. For a one-time fee of $795, I will make sure you learn the ropes of affiliate marketing and get started with your online business (blog/website development is not included in the price). Contact me for a quote at [email protected].
Before I go, I have to remind you that affiliate marketing/blogging is NOT a get-rich-quick solution. It can take years until you earn enough income to live on. This is a long-term business.
However, it can be as profitable as you make it. There are no limitations to how much you can make. As soon as your blog/website is gaining authority online, more and more companies will contact you about advertising and link insertions.
It is snowballing from there, which is really great.
I, among 109 more of the World's Top Affiliate Marketers, are interviewed in this newly launched eBook. It is a good tool to learn to master affiliate marketing and its secrets.
#3. Offer Coaching And Other Freelance Services
A common way many bloggers make money is by offering services to their readers.
It can be services such as: Coaching and consulting, content writing and copywriting, web design/design of blogs, other types of training and freelance services.

Buy ActiPatch Here

#4. Membership Programs
Many bloggers are making a recurring income by creating a membership area or a community where the readers pay a monthly or yearly fee to get access to premium content.
It can also be access to a community area where they can get special services, tools and coaching to learn how to become successful bloggers.
#5. Promoting Another Business
If you own a business or someone wants you to market their business, you can use your blog to market and direct readers to the respective business and indirectly make money.
If you are the business owner, you can make an indirect income by getting more leads.
If you are marketing someone else's business, you need to negotiate a commission when they get referrals from your site.
#6. Run Or Market Events
To run events has gotten more common amongst bloggers lately.
The events range from big conferences to smaller meet-ups with the readers of your blog.
The way to make money with events is to either charge an attendance fee or by finding a sponsor for the event.
Most popular are online events where you do not need to travel anywhere to attend.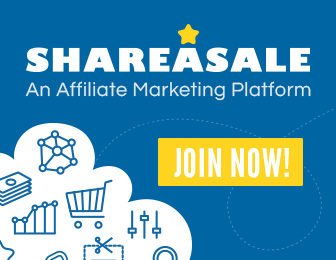 #7. Make Your Own Products To Sell
You can create your own courses or write an eBook to sell on your blog and other selling platforms like Amazon or eBay.
These may take additional work to create but can be very lucrative. An eBook does not have to be longer than 30 pages so do not confuse this virtual type of book with a regular book.
Some bloggers also sell physical products like T-shirts, caps or other products they have been involved in producing.
A Swedish famous blogger, Carolina Gynning created a perfume based of her brand (her name) and started selling paintings. She became pretty famous and made a good income.
Although, this will be easier when you have a name in the "blog world" which you will get if you stay persistent.

#8. Other Income Streams
If you have created a website/blog with a good following and with some great content, you can actually make a whole lot by selling your blog.
Some people may want to take advantage of the following and the niche you have established when getting into the business.
Some bloggers also make money syndicating content to other sites or ask for donations. I do not know how good it works asking for donations. My instinct feeling is you have to have a reason, like some type of charity to ask for donations.

Multiple Income Streams – The Way To Go!
Most full-time bloggers make money more than one way through multiple income streams. Diversifying your income helps you spread the risk from having all your eggs in one basket and it also speeds up the journey to going full-time.
I would recommend using all the strategies to some extent.
Not all of them from start though. Start somewhere and take it little by little to not get totally overwhelmed.
Like mentioned, you do not have to do this alone. I can be there coaching you
step by step.

Click here to save up to 72% for free heavy equipment shipping quotes!
Conclusion How To Make Money
As A Blogger For Beginners

I hope this article was helpful in clearing out some question marks about blogging and how to make money as a blogger. As you can see, there is a lot of earning potential if you set your mind to it.
A huge benefit is if you naturally have a love of writing and a curiosity to learn new things that can contribute to interesting content for your readers. If not, blogging will be tough.
It takes time to research information that is valuable for the readers and keeps them interested but it is well worth the time and effort when you see the commission rolling in. It is a sense of gratification in offering valuable content and advice to people.
If I can help someone to find their career path in life and to achieve a better lifestyle, I am very grateful.
It is all about a pay-it-forward mentality.
I am certain good things will attract to you when helping others. The Law Of Attraction combined with good Karma. If you can make money in the process, even better.
Before you go…if you do not think blogging is for you after all, I have listed other types of legit jobs you can do from home in this article:
These jobs can, of course, be applicable to anybody but in this particular issue I am focusing on helping stay at home moms and dads.
Here is another article that offers similar jobs:
If you have any questions or comments on this blog post please feel free to speak your mind in the comment section below.
I wish you all a successful and prosperous year!
Stina Pettersson
The Future Is Your Creation
Email: [email protected]
thefutureisyourcreation.com
---
About The Author
Stina Pettersson is an aspiring entrepreneur who is working on achieving her goals as an affiliate marketer/blogger and a web & graphic designer.
Stina Pettersson is originally from Sweden but has resided in the U.S. for the past 6 years. She started her American journey in Miami, Florida, and recently moved to Austin, Texas.
Stina was active as a professional dancer for 21 years, but after ACL surgery in both knees, she was forced to slow down and now enjoys dancing as a hobby.
She recently went back to her roots with her beloved horses and also loves long nature walks with her two adorable dogs, Max and Abigail.
Stina has the gift of receiving communication from the spirit and extraterrestrial world which she also loves sharing with her readers.
"My main goal is to maintain a flexible lifestyle, where I set my own schedule. Even that I work hard, I love what I do every day, and I also have the opportunity to help other people which is a huge gift."