Take The First Steps To Freedom And A Thicker Wallet
Affiliate marketing has gained force on the "remote work" and "online marketing" arenas. Affiliate marketing training programs teaching anyone – from early beginner to more advanced internet user – how to create a successful online business are gaining authority, and affiliate marketing is now a legitimate way of earning an income online.
SPEND MORE TIME WITH LOVED ONES WHILE EARNING A FULL-TIME INCOME ONLINE

Sounds too good to be true?
It is actually possible, and beyond that! Anyone can do it!
You do not need to be a genius to succeed with an online business.
All you need is a computer, an internet connection and a desire to become an expert within a niche you love to write lots of quality content about.
Add hard work, dedication, and patience to the list, and I can guarantee you will become a successful affiliate marketer sooner than later.
You do not need any special skills.
The only difference between affiliate marketing beginners and experts, is the experts have had more time to practice and educate themselves than the newbies. Their blogs/websites have naturally gained more authority online since it takes time for search engines to crawl new sites and for readers to find them.
Affiliate marketing is all about web traffic which I will explain a bit further ahead, so keep reading.
What Do You Need To Start Making An Income Online?

Not much at all! You will need 4 things:
#1. A blog/website.
#2. To publish active and great content on your website.
#3. Visitors who want to read your content.
#4. You also need to know how to make money from your website….and I will tell you just how to do that.
It is simple and fun but takes time, so do not confuse affiliate marketing or blogging with a get-rich-quick-scheme.
Making a legit income takes time and effort.
We are talking about A REAL business. YOUR BUSINESS which will allow you to experience freedom and flexibility, and gives you the opportunity to spend more time with loved ones.
Having a business, instead of employment, makes your work efforts feel so much more meaningful and therefore also your whole life.
Leave The Following Behind When Starting An
Online Business
No more inflexible, annoying superiors or bosses.
No more workplace bullies.
No more ugly work attire.
No more being stuck in the modern prison, i.e. the office working 9 to 5.
No more unhealthy or dangerous work environments.
Let us face it, old facilities may have developed moist and mold that is very threatening to your health. The management wants to save money and does not take accurate action or precautions.
That was the case for me. I could not understand why I constantly was getting sick, until I noticed mold in the ceiling at the facilities of a previous employer.
The management decided to do nothing about the issue since it was just me being sensitive to it at the time. Later on, after I had resigned, more people got sick.
Shame on this company!

When being a business owner, it is all about you. You can wear whatever you want (your pajama even) and get on your computer with a nice cup of coffee in your hand.
Sounds good right?!
If you are still not sure whether you want to jump on the affiliate marketing bandwagon, keep reading!
Do Not Let SEO Scare You
When you search online for information about a product or service, you tend to choose the most relevant matches on the 1st to 2nd pages on Google, Bing or Yahoo.
It is therefore important that you search engine optimize your blog/website so it has a chance of competing with the 1st and 2nd-page rankings on search engines.
This may sound scary and overwhelming but do not worry!
If you want my mentorship, I will teach you exactly how to optimize your blog/website. It is not as complicated as it sounds.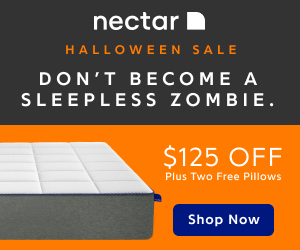 Remember This: Content Is King!

Search engine optimization (SEO) comes down to one major thing – to write high-quality content. If you do this actively, you do not have to worry about the technical aspects of SEO.
Now, let us leave the SEO discussion behind and go deeper into what affiliate marketing is.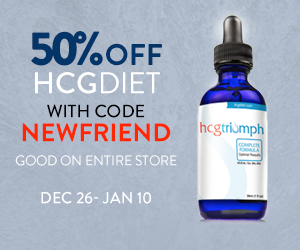 What Is Affiliate Marketing?
In the '90s, the World Wide Web had its big breakthrough. As with any new technology or media, many companies quickly realized they had a new opportunity to market their products and services to consumers through the millions of websites people were visiting every day.
To describe affiliate marketing as simple as possible, I want to put emphasis on your searching habits online. Before you make any type of purchase, I bet you are researching the product online first.
Am I right?
Maybe the following 3 steps explain the process of affiliate marketing better:
Step 1. You recommend a product or service on your blog/website.
Step 2. People are purchasing the product or service based on your recommendation.
Step 3. You get paid a commission for the purchases made from your blog/website.
Needless to say, you are not making the sell directly from your website. You will get an affiliate link with a personal ID that is linked to the respective product's website.
Even, if the customer does not buy the product right away, a website cookie will be lingering and still give you commission the next time of the purchase.
The website cookie from the person visiting the website will, in most cases, linger for 24 hours (often longer) so even if no purchase was made the first time, the commission will still be earned from the 2n or 3rd time the person comes back to make the purchase.
Click here to save up to 72% for free heavy equipment shipping quotes!
PRODUCT REVIEWS
A good way of researching a product or service is to read product reviews from other buyers or users. If you end up making a purchase based on the advice from somebody else online, you now have a good idea of what affiliate marketing is.
An affiliate marketer becomes an expert in a certain field or a so-called niche. Usually, one of his/her passions. It makes it easier to write and publish content.
The affiliate marketer then recommends products or services on his/her blog/website and makes a commission when someone is making a purchase via his/her affiliate link/ID. The affiliate link/ID is given by the affiliate program for the specific product or service.
ADVERTISING
Another way of earning income as an affiliate marketer is to let companies advertise on your blog/website. You can sign up with Google Adsense and make money when a person clicks on an ad from your blog content.
Google Adsense pays a small commission per click, so the more web traffic you will attract, the more commission you will make.
Here is an example of a Google Adsense ad:
Affiliate Marketing Extras

Take for example the Amazon Associates program – one of the most well-known affiliate programs.
When a person clicks on your affiliate link and gets directed to Amazon, you will earn a commission even if the person ends up buying a different product than the one you are reviewing.
You may be marketing a coffee machine but the person ends up buying a TV instead. You will still receive a commission, and a higher commission even since it was a more expensive product that was purchased.
Pretty cool!
Create Amazon Shops On Your Website
Another way to earn a commission from Amazon is with Native Search Ads (displayed below). You add a code snippet to your website and it will display Amazon search shops.
You can choose what products to showcase on your website based on the keywords you are using. For this search ad, I am using; laptops.
People can then purchase the laptops straight from these linked search ads, and you (in this case me), will make a commission.
I have created a tutorial on how to earn the most commission with the Amazon Associates' Program and how to set up Native Search Ads on your blog/website. You can check it out here:
Let Us Break It Down Even Further
Affiliate Marketing Is Basically About Selling Or Promoting Other People's Products And Services And Get Paid A Commission For Doing So
Let us say that your hobby is horseback riding. You have pretty good knowledge about horses and everything involved: The best horse breeds, the best way of training your horse, the best equipment, best horse feed, etc.
You are choosing horseback riding as your niche and you are then informing people about horseback riding and the right kind of gear to safely participate in this sport. Your blog/website visitors will benefit from your advice and may end up making a purchase based on something you recommended.
The company that your blog/website visitors bought the riding lesson or equipment from, will give you a commission for sending them the customer.
This is the concept of affiliate marketing. It is really that simple!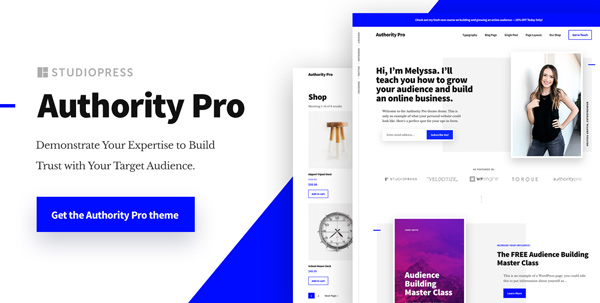 Conclusion Affiliate Marketing
To recap everything we have covered…there are thousands of companies out there that are willing to pay good money for people to help them promote their products. The people they are looking for are so-called affiliates or affiliate marketers.
If you have a passion, if you are dedicated, if you have a blog/website and a desire to maintain a lifestyle with flexibility and freedom, you are halfway there.
If you can provide useful information and provide answers to questions on your site (product/service reviews), you CAN definitely make a living as an affiliate marketer.
Affiliate Marketing Mentorship
If you are a beginner and are just starting up, you can get started with only one single website. I can teach you step-by-step the process of starting an affiliate marketing business online.
I can help you with creating a blog/website to a fair market price and teach you how to start earning income from it.
For a one-time fee of $795, I will make sure you learn the ropes of affiliate marketing and get started with your online business (blog/website development is not included in the price). Contact me for a quote at [email protected].
Before I go, I have to remind you that affiliate marketing/blogging is NOT a get-rich-quick solution. It can take years until you earn enough income to live on. This is a long-term business.
However, it can be as profitable as you make it. There are no limitations to how much you can make. As soon as your blog/website is gaining authority online, more and more companies will contact you about advertising and link insertions.
It is snowballing from there, which is really great.
Have I Told You That Affiliate Marketing Changed My Life?!
It really has.
I am happy.
I am fulfilled.
I work from the comfort of my home.
I spend time with my precious dogs.
I decide my own schedule.
The list goes on and on with positives about how affiliate marketing changed my life.
Let me help you change yours!
Just send me a quick email to: [email protected]
If you do not want one-and-one coaching, you can check out one of the first articles I wrote when I started as an affiliate:
In the About section, you can read more about my personal journey and why I decided to try the world of affiliate marketing.
I hope to hear from you!

Sincerely,
Stina Pettersson
The Future Is Your Creation
Email: [email protected]
thefutureisyourcreation.com
---
About The Author
Stina Pettersson is an aspiring entrepreneur who is working on achieving her goals as an online marketer.
Stina Pettersson is originally from Sweden but has resided in the U.S. for the past 6 years. She started her American journey in Miami, Florida, and recently moved to Austin, Texas.
Stina was active as a professional dancer for 21 years, but after ACL surgery in both knees, she was forced to slow down and now enjoys dancing as a hobby.
She recently went back to her roots with her beloved horses and also loves long nature walks with her two adorable dogs, Max and Abigail.
Stina has the gift of receiving communication from the spirit and extraterrestrial world which she also loves sharing with her readers.
"My main goal is to maintain a flexible lifestyle, where I set my own schedule. Even that I work hard, I love what I do every day, and I also have the opportunity to help other people which is a huge gift."
---
Save 20% off your first payment