Who does not dream about becoming financially independent or achieving financial freedom? To have the luxury of traveling the world without even thinking about the costs. Maybe buying that brand new luxury car you have always dreamed of or knowing you are in for a good retirement without a worry in the world. The list goes on…

Well, maybe this is not as far away as it seems. Let me introduce to you how to gain financial independence and make it an obtainable goal.






First of all, be realistic!
Becoming financially independent will not happen over a night. This article will not present a get-rich-fast-fairy-tale solution. Like with any legit job, you will have to work for it.
Whoever is claiming you can get rich over a night, is not being honest with you. They are probably trying to make you buy into one of the "money making systems" and they are all scams. Believe me! No system would ever generate $10,000 in a few days. If so, everyone on this planet would be rich by now!
Here are some good pointers to consider if you want to gain financial independence:
1. Decide You Want To Obtain Financial Freedom And Set Aside Your Fears

One of the reasons most people do not reach financial independence, is they are afraid. Not of actually being financially independent but of the changes they have to make in order to achieve it.
Before anything, you need to think carefully about this:
Think of what financial independence means to you? Do not bother about what other people think about the subject. What does it mean to YOU?
Make a true and realistic picture of your current financial situation.
Think rationally about what you will have to give up or change to reach your goal of financial freedom.
Think about the possible obstacles you will need to overcome to get there. Be realistic.
Set up clear goals. To set smaller short-term goals on your way to the final long-term goal will help you. Achieving a short-term goal, gives you motivation to work towards your long-term goals.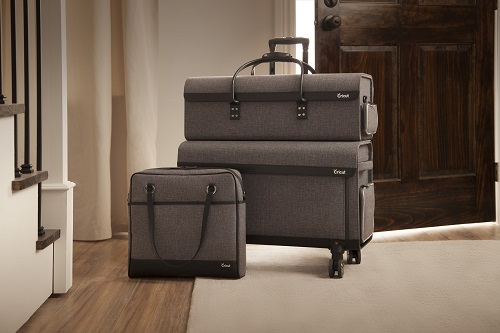 An essential aspect when working towards financial freedom:
Reduce Major Expenses And Diminish Unnecessary Spending Like Clothing,
Food And Leisure
2. Always Keep Your Career Or Business Moving Forward
Remember to never stop investing in yourself! Keep progressing in your studies and work endeavors. If you are employed, try to switch jobs now and then and aim for something even more challenging for each time.
Switching jobs is an excellent opportunity to negotiate new salary level and get a good increase. If you stay with the same company for too long, you risk ending up with the regular percentage in salary increase.
You may also become more and more comfortable where you are at and might feel intimidated by taking on new and more profitable challenges. Remember to always believe in yourself and what you have to offer.



3. Surround Yourself With Other
Successful People
To Become Successful, You Need To Surround Yourself With Other
Successful People
You have probable heard this statement before. It has a lot of truth to it.
You are often more influenced than you think by your friends and family, so who you are surrounding yourself with is very important.
When being around successful entrepreneurs, you will become inspired by their mindset. They can guide you in the right direction and push you to start writing your own success story.
Try finding other people who are financially free and ask them for advice. What did they do? How did they start out?
When following successful people, you will find they are always progressing – learning and broadening their minds on new ways to improve their financial status. Use this as your spring board.
They will most likely feel flattered if you ask them for advice since you are acknowledging their success.






"Being rich is not a golden ticket only offered to the fortunate. While some wealth is certainly inherited, there are enough rags-to-riches stories out there to inspire us. It's simply that few people are willing to change their lifestyle and achieve their financial dreams, because, frankly, it takes hard work and reality shows are just so much more intriguing" wording from Sarah Hansen at www.lifehack.org.
4. Avoid Debt Unless It Will Make You More Money In The Long Run
To have absolutely no debt is the optimal scenario but is not the reality for most people.
However, there are exceptions where debt can lead to higher income in the long run.
For example college loans. While a loan of $200,000 feels like a huge debt, it will lead to greater education, which in turn will lead to well paying jobs. This type of debt will lead to higher earning potentials for the rest of your life.
The same goes for real estate. Rather than spending all money to pay off 1 house, you can use the same amount of money to put down a deposit and purchase 4-5 homes you can remodel and sell to a higher price or rent for a profit.
Read more about creative real estate investing in prior articles:
Although, always remember to live within your means and save the rest of your income to build up your long-term economic equity.



5. Invest Your Savings
The ONLY way to be successful, when investing money, is to actually HAVE money to invest. There will eventually be a point, where you reach critical mass and the returns on your assets can change your life.
For example, earning a 10 percent return on $10,000 will only net you $1,000 before taxes but for the same 10 percent on an investment of $1,000,000 you will make $100,000. A lot better!
However, it is a bit unfair that you have to HAVE money in order to MAKE money.
This Is Why I Am Going To Offer You Advice On How You First Can Make The Monies You Can Invest Later And Get Even Better Returns On Your Investment
6. Start An Online Business With Focus On Lucrative Niche Markets
Starting your own business can feel scary and too "big of a project" for many people.
However, it does not have to be scary or complicated and does hardly demand any investment if you do it online.
It could become a big and risky project if you would decide to start a retail business and had to invest in a physical store, inventory, pay for employees etc.
If you would start an online business instead, you do not have to think about expenses like these, nor take any risks.
The "World Wide Web" has given us enormous possibilities ever since it was invented. Many companies quickly realized they had a new opportunity to market their products and services to consumers through the millions of websites people are visiting every day.
Here is where you come in. As an affiliate marketer, you simply need to chose a niche you are interested in or have a passion for and then find an affiliate program that is ready to pay you for marketing their products.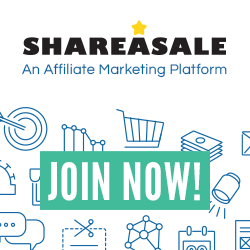 Let Me Explain How You Can Sell And Make A Profit, Without Having Any Products, And Not Having To Make Any Investment!
There are tons of affiliate programs on the market and they all need your help to market and sell their products. One of the biggest affiliate programs is the Amazon Associates
program.
On Amazon you can market and sell anything you want, without needing any inventory.
You Do Not Have To Care About Shipping, Possible Returns And Other
Customer Service Concerns
Basically, you are choosing a product that is already selling and then you write about the product on your website and link to it using your affiliate link. It can be a service related niche as well.
Whenever someone buys the product, after first visiting your website, you will earn a commission. You have a personal affiliate ID that connects you to the sale.
As simple as that!






Niche marketing can be very lucrative. You are deciding the ceiling on how much you want to make by the efforts you put into doing the business.
However, it will not happen over a night. Like any business start-up, it takes hard work, dedication and effort.
Once you have enough traffic to your website and you are offering your visitors valuable information, you will start earning commission. Examples of valuable information are product reviews but also price comparisons and other things that can help your visitors (customers) to get a solution on their problem.
This is why I dare to claim that starting an online business as an affiliate marketer, can very well be your way to financial freedom.



Learn How To Start And Build Your
Online Business
You can start learning how to successfully build your online business with my help. I would be happy to coach you and teach you the "know hows" of affiliate marketing. Just send me an email to [email protected].
It is easy to start and impossible to fail. The only way you could fail as an affiliate, would be if making the decision not to continue.
Who would want to stop when there is no ceiling on how much you can make?!
If you stick to the business model and your goals, you will definitely be on your way to financial freedom.
If you enjoyed this article and found it useful, I kindly ask you to share it with your network.
I would appreciate if you left me your thoughts and feelings about this article. Maybe you have other important steps to share about how to gain financial independence? Please use the comment section below.
I wish you all a successful, financially free year!
Sincerely,
Stina Pettersson
The Future Is Your Creation
Email: [email protected]
thefutureisyourcreation.com
---
About The Author
Stina Pettersson is an aspiring entrepreneur who is working on achieving her goals as an affiliate marketer/blogger, real estate investor and web designer.
Stina Pettersson is originally from Sweden but have resided in the U.S. for the past 6 years. She started her American journey in Miami, Florida, and recently moved to Austin, Texas.
Stina was active as a professional dancer for 21 years but she was forced to slow down her dancing after ACL surgery in both knees. She is now back to her roots, with her beloved horses and also enjoys daily nature walks with her two adorable dogs, Max and Abigail.
Stina has the gift of being able to receive communication from the spirit and extraterrestrial world which she loves sharing with her readers.
"My main goal is to maintain a flexible lifestyle, where I set my own schedule. Even that I work hard, I love what I do every day. I also have the opportunity to help other people which is a huge gift."