Amazon, the retail giant posted incredible $177.87 billion in net sales in 2017, and this number is continuously growing. Amazon's international marketplaces are ideal for Amazon sellers to get their products noticed by international buyers, and to increase sales and profits.
By the end of 2015, Amazon confirmed that they had over 304 million active users worldwide. Potential customers that most sellers would not want to loose out on.
In 2014, third-party sellers sold 2 billion items worldwide, double the amount in 2013.
Fantastic, I would say!



Is It Worth The Hassle Selling Internationally?
The answer is YES!

First of all, Europe is still "young" in terms of online selling. The UK has been in the game for the longest, but the rest of Europe is still hungry for products. Also, the fact that more and more people are buying online nowadays is another reason.
The basic concept of sales and marketing – you have to be where your customers are!
Amazon's European Marketplaces Receive 93.9 Million Unique Visitors A Month
This represents a massive opportunity for US sellers that are looking to increase their sales. I read this statement online a while ago:
"If you are already selling through FBA, you'd be crazy not to sell internationally through FBA. You check one box, upload an image file of your signature for customs forms, and you are selling internationally through FBA. It's ridiculously easy!"






Yes, it really is this easy! I went through the registering process myself some days ago, so I can confirm the simplicity of enabling the FBA Export option.
What Is FBA Global Export About?
With FBA Global Export you can offer the majority of your inventory for sale in over 65 countries all around the world. To qualify for Global Export you need to have a Pro Seller account.
If you are using the Fulfillment by Amazon (FBA) Program, you automatically have a Pro Seller account. If you do not have a pro account as of today, it only costs $39.99 per month to upgrade. Well worth the cost!
However, you need to know that FBA Export does not list your products on other Amazon marketplaces. Instead, FBA Export allows your products to be shipped directly to international customers, who made the order on the US Amazon.com marketplace.






If you want to create listings on each marketplace, you will have to use the Amazon's European Fulfillment Network (EFN). This program allows you to list directly on the international Amazon sites to attract buyers from that respective local marketplace.
You would actually list on international Amazon sites like:amazon.co.u or amazon.de, instead of  making your domestic listings available to overseas shoppers, only when they visit the US marketplace.
Amazon simplifies this process with unified accounts. The North America Uni­fied Account allows you to manage offers in the US, Canada and Mexico from a single seller account.
In Europe, the European Unifi­ed Account allows you to manage the UK marketplace, France, Germany, Italy and Spain from a single seller account.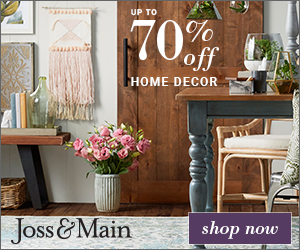 Main Benefits Of A US Or EU Unified Account
You do not have to open separate accounts locally.
You pay only one professional seller monthly fee from your home marketplace. It would be rather expensive to pay for all local listings separately every month.
You can also sell on Amazon Japan and China, but for these marketplaces you will need a separate account for each. Unfortunately, there is no unified account for APAC.
Benefits With FBA Global Export

You have a chance to reach millions of additional potential customers, which will increase sales and profits. The Amazon customer service deals with all returns and other customer concerns.
To sign up to FBA Export only takes a few minutes. Click here to get started. Also, there are no additional fees for FBA Export, which you can read more about further down in: Common Questions & Answers Selling Globally on Amazon.



Negatives With FBA Global Export
Basically none! Despite this, many Amazon sellers in the US have fears about taxes and Vat when selling internationally. There is no need for that! Amazon takes care of this for you!
In other words, there is no reason to fear international selling on Amazon. It would be a bigger "fear" not doing so, since those that will, are going to increase sales rapidly and pass you with the speed of lightening.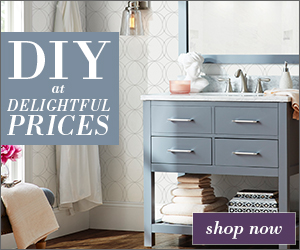 How To Set Up Amazon FBA Export
Step-by-Step
♦  1. Sign in to Seller Central here.
♦ 2. Click on the inventory drop-down menu and choose Manage FBA Inventory.
♦  3. Click on the international shipping link found at the top right corner.
♦  4. Enable FBA Global Export. Click on the enable button.
♦  5. Type your signature online in the registration form.
♦  6. Read and check off the option that you agree with the Amazon Business Solutions Terms of Agreement.
♦ 7. Press submit. As simple as that!
If you like video tutorials better, have a look at the Amazon tutorial below.

Watch The Amazon Video Tutorial On How To Set Up A FBA Global Export Account
---
Amazon International Marketplaces
Amazon operates in 11 online marketplaces (Amazon websites) worldwide, allowing sellers to grow their business internationally, independent of where their business is physically established. With Amazon, sellers can introduce their brand and products to millions of customers in Amazon's marketplaces listed below:
North America
Europe
Asia
---
Benefits Of Selling Globally On Amazon With The European Fulfillment Network (EFN)
Amazon's 11 marketplaces represent many of the world's largest e-Commerce opportunities. When you register to sell in these Amazon marketplaces, you gain immediate access to customers, who already know and trust the Amazon buying experience.
Through well organized business structures and advanced technology, Amazon has built a good reputation worldwide. People trust and know that they will receive whatever products they order from Amazon.



Therefore, It Would Be A Huge Loss To Not Leverage All Existing Buyer Traffic
Furthermore, you will save all marketing expenses of building your brand recognition in a new sales environment, and also the cost of a physical store.
With Amazon's European Fulfillment Network (EFN) Amazon will handle the picking and packing, and will also ship your products across Europe from a single pool of inventory, without you having to worry about importing or customs for each nation within the EFN.
For instance, you can ship your inventory to Amazon's Fulfillment Center (warehouse) in the UK only, and customers across the whole Europe can order your products and have them shipped to them directly.
Pretty amazing right!






Even that you ship to the UK only, you can create listings with your products on all European Amazon sites such as; amazon.de, amazon.es, amazon.fr etc. The only requirement is that you create the listing in the native language of the respective marketplace.
---
Do I Have To Pay Vat When Selling In Europe?
Yes, but if you are enrolled in the Amazon's European Fulfillment Network (EFN) Amazon takes care of this for you, and will calculate the Vat, and collect it from your account. For more information, click here to read on Amazon's help page.



Common Questions & Answers
Selling Globally On Amazon
Q: Are There Any Additional Fees For Using FBA Global Export?
A: No. Since it is the buyer that pays all the extra fees involved in the international order you do not pay anything extra. Also, good to know is that the buyer is informed about this before they make the purchase, so it will not come as an unpleasant surprise.
Q:  Can I Exclude Parts Of My Inventory From Selling Internationally?
A: Yes. FBA Global Export allows you to set up specific ASINs (the Amazon Standard Identification Number – a 10-character alphanumeric unique identifier assigned by Amazon) that you want to be excluded from your global selling.






Q: Will The Number Of Returns Increase When Selling Internationally?
A: Not necessarily. In fact, most people who buy internationally do not want to go through the hassle of returning an item to the US. In many cases return rates tend to be lower for international sales.
This is a statement from Charlene Anderson, owner of Purveyor of All Things Creative, giving her experience of international returns:
"I have never had an international return, and I ship 300 international packages a month! International buyers are careful. They know it's expensive to return items."
Q: Bigger Chance Of Buyer Fraud When Selling Internationally?
A: There will always be those "bad" buyers that like to cheat the system, but as a matter of fact, it tend to be more of that kind in the US than in Europe and Asia. This may be because online shopping still is a bit behind in Europe. However, this is changing for every day now, so…



Jump On The Bandwagon Before It Is Too Late!
Q: How Are International Returns Handled?
A: International returns are handled just like every other FBA return. Amazon provides the customer service, and approves the return, and the seller then wait for the item to actually be returned. If the seller would not get the product back, he/she can request that Amazon reimburse for non-returned item.
If the item is deemed defective or damaged, Amazon pays the return costs. If the buyer has a different reason to returning the product, he/she has to pay the return costs instead.
Q:  Will Selling Globally Increase The Amount Of Negative Reviews?
A: When selling to a broader customer base, there is always a bigger chance for negative feedback, but you can avoid this by performing quality tests before making your products available to purchase. This will ensure that low quality products do not reach the end customer.
Another thing to take into consideration is that there may be some cultural and language differences between the international buyer and seller that can lead to frustration. This in turn can lead to negative feedback. However, this is extremely rare.






If a seller gets negative reviews that he/she thinks are wrong and unfair, there is a way to get help removing them. Click here to find out more.
If You Are Not Currently Set Up With FBA Global Export, You Are Missing Out On More Sales, And Increased Profits
---
Conclusion Selling Globally On Amazon
If you already are an Amazon seller, you should definitely start selling globally. If not you are missing out on a huge market, and millions of possible customers.
There are some things to consider when you take action as an international seller.
The first thing to think about is to adjust the prices accordingly. You will have to calculate on higher shipping costs when shipping your inventory to the EFN warehouse in the UK. You also have to consider possible duties, customs brokerage fees, and to match the currency and so forth. Make sure to calculate that you are still making a good enough profit.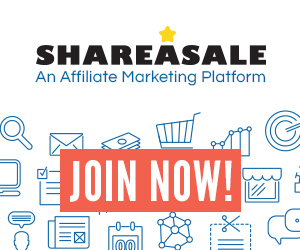 A common practice, is for sellers to pass most or all of these additional costs onto the buyer to keep margins profitable. However, you also want to do your market research to see where competitor's price points are landing before finalizing your pricing strategy.
If you are new to selling on Amazon, or are just considering it, check out prior articles:
SupplySpy also offers a great guide on how to start selling on Amazon in:
I hope this was helpful, and may have inspired you to take your Amazon business internationally. If you have any questions about the content of this article, or about selling on Amazon in general, please use the contact form below. I will get back to you shortly.
I would also love to hear from experienced Amazon sellers to get your angle on this, and hear about your experience of selling globally.
Cheers!
Sincerely,
Stina Pettersson
The Future Is Your Creation
Email: [email protected]
thefutureisyourcreation.com
---
About The Author
My name is Stina Pettersson. I am the founder of The Future Is Your Creation and Get Happy e-Deals. I am the author of the articles on this site. Originally from Sweden, but love the warm weather in Florida, where I now reside.
I help people create the life they desire, whether it is to earn a full-time income online, and work from home, or increase their spirituality. I am especially fond of helping people interested in eCommerce – Amazon FBA, Dropshipping and Online Retail to get started, and make a good living from home.
I also love to share about my spiritual awakening, and contact with the spirit and extraterrestrial world.
I hope I will get the honor to help YOU achieving your online success.

Learn How To Make Money As An
Amazon Affiliate
There are many affiliate programs that offer commissions when referring customers to their websites. Amazon Associates is one of the biggest players on the market. Learn all steps on how to become an online business owner, as an affiliate marketer, and start making a full-time income on Amazon – just a click away!