Why do I make this statement when AliExpress is the #1 dropshipping eCommerce website in China with great prices on a wide selection of products? I just found out the reason why when talking to a support representative on Amazon.

Today, September 25 2017, I and my partner called Amazon's support with a number of questions, and one of them was about the Valid Tracking Rate in Shipping Performance.
Amazon announces that they want sellers to have a Valid Tracking Rate of over 95%. Like you can see on the screenshot to the right, our rate is 0% and we could not understand what that meant, since we always add tracking numbers to our shipments. During this time, we were solely dropshipping from AliExpress.
What we found out was that when shipping from China, or Internationally in general, and when using an International courier other than any of the couriers Amazon is cooperating with, the tracking number becomes invalid. Amazon cannot track packages sent via E-Packet, Turkey Post etc.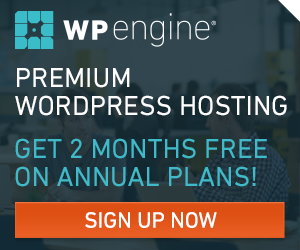 If the courier is not included in the list below (screenshot taken from our Seller Central on Amazon) the tracking number becomes invalid.
Even, that Amazon makes belief it is okay to ship with "none Amazon couriers" by having an option called "Other", it will get your account suspended in the long run.
Note, that you will not get an error message warning you about this, you will just notice odd numbers in Shipping Performance.
Use The Amazon FBA Program On International Products
The title is stating what the support representative told us when questioning how to ship from China and other International suppliers, and not be punished by Amazon. He basically told us that the only way to not risk getting your seller account suspended is to use the Amazon FBA Program.
I guess this is a way for Amazon to maintain control and have more and more sellers use the Amazon FBA Program. Amazon FBA surely increases the customer shopping experience – offering Prime with 2 day free shipping – so I can understand why they are steering sellers in that direction. Soon also 1 day deliveries with drones.
However, one issue is that this takes away the benefit with dropshipping, namely not having to invest in expensive inventory.
When dropshipping, you do not have to keep any inventory yourself. You can ship the products directly from the supplier straight to the customer.
You can read more about dropshipping or retail arbitrage here:
When using the Amazon FBA Program you have to send inventory to Amazon's warehouse. Sometimes several warehouses. This in turn also increases shipping expenses, which is a big con.
The pros on the other hand, are that Amazon is handling everything for you after you have sent it in. Amazon takes care of the packing, shipping, customer service, and possible returns.
What we will do is to only use domestic suppliers for our Amazon listings – only those that can ship with Amazon's couriers, and also continue using the Amazon FBA.
Dropshipping from AliExpress, we will probably continue, but only on our own eCommerce store: Get Happy e-Deals. Possible also on eBay, since they are less strict in this aspect.
UPDATE JULY 2018
The end of prior sentence stated that we would probably continue dropshipping on eBay. Well, 8 months later, I wish we never had dropshipped from AliExpress at all.
Before Christmas, we sold hundreds of a very popular toy that people bought as a Christmas present. We dropshipped this toy from AliExpress, and since it was relatively close to Christmas, we did not have time to send for a sample product. This was our biggest mistake this far in our eCommerce journey!
The AliExpress supplier shipped out second edition, crappy toys, which should have gone straight into the trash to our customers. We had to refund ALL customers, or send replacements, plus apologizing for ruin their Christmas.
This was not fun at all. We also lost lots of money having to refund everyone. Not to mention all the HOURS it took to answer on all messages/complaints on eBay, and process the refunds.
The customer service on eBay is more time consuming than anywhere else. It seems like it is a norm to ask tons of questions even if you have carefully mentioned everything in the product listing.
You would think it would even out when returning the toys to AliExpress, but here we were hit by the next surprise. After opening about 20 disputes to ask for refunds, AliExpress decided to ban/suspend our account. We ended up only getting about 5% in refund of the total dropshipping purchases.
This, even that we sent photos of the broken toys that we received from our customers with totally smashed packaging. You could easily see they were broken and in really poor condition.
We tried to reach out to AliExpress's customer service, but never got hold of any actual person to speak with. We were constantly forwarded to a voicemail saying they were currently busy with other customers. We left about 10 messages, but they never returned our call.
AliExpress's Customer Service Is Obviously Hiding, Or Is Non Existing!
I did not give up there and wrote to them on Facebook. They played stupid going back and forth with questions for a good while, and in the end they told us that we had to reach out to the seller who sent us the broken toys. "Daahh… you guys have suspended our account, so how would that be possible even??", was my response.
After this, I did in fact give up. I felt it was a waste of time and too much frustration to continue this back and forth nonsense. I realized we would never get our money back, and we just had to suck it up and learn from our mistake – TO NEVER AGAIN DROPSHIP FROM ALIEXPRESS!
---
If you have different experiences on this subject, or if Amazon has told you something else about the shipping issue, please let me know in the comment section below. Maybe, this is not the only truth.
You never know, since the knowledge of the support representatives varies a lot. Most of the times, including today, we get to talk to a person from India with a strong accent that is hardly perceivable, and in the background you hear a TV playing and children crying. I am surprised by the fact that a Billion dollar company does not have higher standards on their seller support. I had to express this in a recent blog post:
I hope this blog post was useful for the person thinking of dropshipping from AliExpress to sell on Amazon, or dropshipping from AliExpress in general. The goal with my blog is to help you avoid my mistakes. Be better! Do not repeat my mistakes!
Cheers!
Sincerely,
Stina Pettersson
Founder Of The Future Is Your Creation
Email: [email protected]
thefutureisyourcreation.com
---
About The Author
My name is Stina Pettersson. I am the founder of The Future Is Your Creation and Get Happy e-Deals. I am the author of the articles on this site. Originally from Sweden, but love the warm weather in Florida, where I now reside.
I help people create the life they desire, whether it is to earn a full-time income online, and work from home, or increase their spirituality. I am especially fond of helping people interested in eCommerce – Amazon FBA, Dropshipping and Online Retail to get started, and make a good living from home.
I also love to share about my spiritual awakening, and contact with the spirit and extraterrestrial world.
I hope I will get the honor to help YOU achieving your online success.
---
1&1 Dedicated Servers