I apologize for taking long to update my blog. I migrated my website over to a new web host, iPage, to hopefully make it load faster. This process has taken over two weeks, and is still not completed.
iPage migrated my website on an old backup, which made me lose about 10 blog posts. Not especially fun!
They did make it right after some troublesome days and with me handling most of the migration even that I paid them to do it. However, I must say that iPage has always done a great job with my client websites I host with them. They have a great support team that answer on support errands very fast.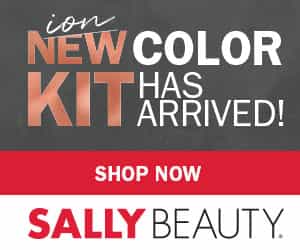 Anyhow, I want to share with you some of my beginner mistakes when dropshipping, which I hope you will avoid by reading this. From the numerous YouTube tutorials I watched, dropshipping seemed so easy. Well, in real life you get confronted by a number of setbacks.
Mistake #1 – Understand The Shipping Settings In Amazon Seller Central
This was not such an easy task. I, and my partner, James, thought we had updated the shipping settings correctly and that everything was cool, until we got an order from Canada, and Amazon did not charge the customer international shipping.
Since we are dropshippers, and the supplier we were dropshipping from was charging for international shipping, we ended up with a loss on this sale.
We did not wish to get anymore of these minus sales and called Amazon's support for help adjusting the shipping settings. It turned out that Amazon had updated with new shipping templates that needed to be adjusted manually in order to charge customers the proper shipping rates.
We would never have figured this out by ourselves and we thought the "old" shipping settings were working just fine. Apparently not.
My advice is to take advantage of the Amazon Support
as much as you can to make sure the settings are correct before getting into action.
Mistake #2 – Not Paying Attention
To Handling Time
This is a huge deal! Not knowing about adding a proper "handling time" manually for each new product almost got our account suspended. When you leave this option blank, as we did, Amazon counts your shipping as being late only after 1 day!
I got chocked when deciding to look at our account health and noticed our late shipping rate was 16.67 percent. Amazon's target number is 4 percent, so this did not look good.
When you add a new product in seller central, do not forget to add a carefully calculated handling time.
The Amazon Support
representative also gave us the advice to set the handling time to an additional few days if shipping from China with for example e-packet, and it may take 12-20 days to deliver, but still want to offer free shipping.
When offering free shipping, Amazon automatically assigns the standard domestic shipping, which has a delivery time of 2-8 business days.  It is not especially fun to get frustrated messages from customers asking where their products are after believing they were going to receive their items within 2-8 days.
This issue can also lead to bad reviews, which in turn can get your account suspended.
Mistake #3 – Not Having An Auto
Reprising Tool
Not in this world had I expected the prices to fluctuate as drastically on Amazon as they do. The prices goes up and down more or less on a daily basis, and not by cents, I am talking dollars.
Being without an auto reprising tool that senses the price changes and automatically adjusts the prices of your product listings have been challenging. We experienced a few setbacks with minus sales because of this before we invested in a system that manages this for us. It is highly recommended.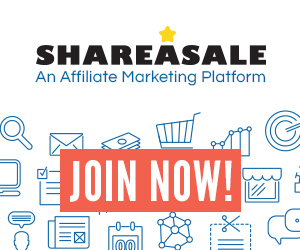 To give an example:
We were dropshipping "item1" from Amazon for $7.08 with free shipping and sold it on eBay for $14.50, also offering free shipping (free shipping is always a good marketing and selling tool). When removing the eBay costs for listing "item1" we got a small, but okay profit.

This worked fine for 2 days, but all of a sudden the seller we were dropshipping from on Amazon raised the price of "item1" to $38 – a price increase of $30.92! To continue dropshipping from this seller was now out of the question.
How Did We Handle The Sudden Price Increase?
To try and save our skin we had to search for other sellers of "item1" and see if we could find the product to a lower price again.
We did not feel like losing $30.92, plus the eBay fees, and canceling an order is NOT an option. At least not in our opinion. We do not want to be seen as unreliable, whether we can deliver or not.
Customer Service Is Everything In Order To Grow A Successful Business
Luckily, we managed to find other sources to dropship from, but unfortunately not to such a low price.  We lost money on some sales – just not as much as we would, if we had not found alternative sources.
Next piece of advice: Always make sure you have more than one source per item to dropship from.
Mistake #4 Trusting eBay
Sellers To Deliver
Let me put it like this… you are not the only one dropshipping on eBay! And unfortunately, some sellers do not have the same morals and eager to deliver (even to a loss) to ensure good customer satisfaction and company reputation.
At several occasions, the eBay seller has cancelled our order with a blunt excuse that they are either out of stock for the moment or have an issue with a defected product.
To me it is obvious they cancelled because they did not find any low price deal to dropship from that day, and also lost track of price fluctuations. These sellers might be in need of an auto-reprising tool?!
This contributes not only to the double amount of work finding other sellers to dropship from, but also makes the delivery time longer for the customer, which is not good for business.
My third piece of advice: Try to stay away dropshipping from other eBay sellers.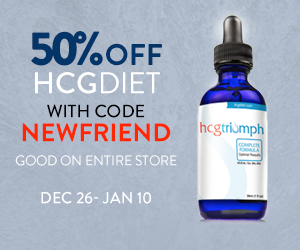 Sometimes it may be the only good solution available, and at that point the best thing to do is hope for a seller that actually keeps inventory and will deliver.
Mistake #5 Dealing With
Unexpected Delays
This issue came to the surface 3 days ago when dropshipping from AliExpress. I found a good seller for the item we just got an order on from one of our listings on Amazon. I paid and shipped the item to our customer, got an email confirmation informing me the order went through, and then, some minutes later another setback appeared.
There is always a BUT when things go too smoothly.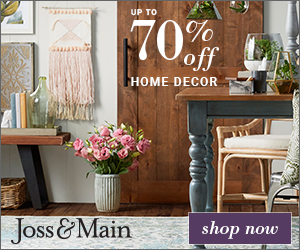 From nowhere, after many pain-free orders from AliExpress, they decide to put in an appeal to check my credit card and billing info. What a pisser. They instructed me to upload a photo of my credit card, bank statement and DL (which does not feel totally safe btw) in order for them to check my credentials.
This is supposed to take 1 to 3 business days, but since it is now weekend, it has already been 4 days without any answer. Our business never closes on weekends, so when things like this happens, it is a problem.
We solved this issue by cancelling this order and placed a new order with another credit card, but these are still unexpected events that can be a setback for any dropshipping business.
Other Reflections On Dropshipping
I now understand what the experienced dropshippers, or those who actually put dropshipping behind them meant, when they said; "that you constantly have to work to make an income as a dropshipper".
You Are Constantly Forced To Be Online and Ready To Process An Order
Any Day And At Any Time Of the Week
Otherwise you will not make a daim on this eCommerce model. When customers make their orders they expect to get their products fast. Amazon and eBay also put demand on sellers to live up to fast enough responses to have the privilege to sell on their platforms.
I plan to continue as I have started – to be active as an Amazon FBA seller, private labeling our own products, combined with dropshipping. Dropshipping is a great way of testing the market to see if a product is worth private labeling, and sell on Amazon, with the FBA program.
UPDATE OCTOBER 2018 – READ THIS!
It has been 1.5 years since I started my eCommerce business journey, and wrote this article. I have learned so much during this time! From experience, I would add a 6th and 7th mistake to also prevent.
Mistake #6 Do Not Dropship From AliExpress On Amazon!
Yes, avoid AliExpress to all costs, if you do not know the supplier very well. They have a way of scamming you on AliExpress, and dropshipping without first seeing the inventory is a BIG NO NO!
If you check out the article below, you can see what happened to us when doing this:
Mistake #7 Do Not Even Dropship
On Amazon
It can be risky to dropship on Amazon. If you are unlucky, you may risk being reported for trademark infringement, and have your account suspended. Amazon do not like dropshippers, and does not want to be seen as a retail arbitrage site.
You can read more about the trademark and counterfeit infringement issue, that many sellers are faced with on Amazon, in my recent article:
They may also demand proof of your purchase history – that it is coming from an authorized supplier. eBay, Walmart and AliExpress are definitely not seen as authorized suppliers.
The Best eCommerce Business Model
Is Online Retail
Online retail is basically regular retail online. The whole idea is to buy low and sell high.  The extra "flava" to this business model is to only sell brand products that are already a high demand for, and are selling good. Learn more about this business model in prior article:
Thanks for reading this blog post. If you have any feedback, own experiences, or good advice on dropshipping or eCommerce in general, please give me a "hola" in the comment section below. I would appreciate your help tremendously when moving forward. I will return any favor I can.
Let's make this a year of prosperous business!
Cheers!
Stina Pettersson
Founder – The Future Is Your Creation
Email:[email protected]
thefutureisyourcreation.com
---
About The Author
My name is Stina Pettersson. I am the founder of The Future Is Your Creation and Get Happy e-Deals. I am the author of the articles on this site. Originally from Sweden, but love the warm weather in Florida where I now reside.
I help people create the life they desire, whether it is to earn a full-time income online, and work from home, or increase their spirituality. I am especially fond of helping people interested in eCommerce – Amazon FBA, Dropshipping and Online Retail to get started and make a good living from home.
I also love to share about my spiritual awakening, and contact with the spirit and extraterrestrial world. 
I hope I will get the honor to help YOU achieving your online success.