I just have to share an experience that got me very frustrated today, February 25, 2017, and explain why you cannot stay friends with a Multi Level Marketing (MLM) person/distributor. This statement may upset people, but read my story before you judge.

Today, I heard from a prior neighbor/friend (so I thought), who I have not heard from in over a year. We became acquainted with each other when I lived in North Miami Beach, and was out walking my dog, Max.
I bumped into Jenny and her boyfriend Many, when walking on North Beach's boardwalk, and happened to walk straight into a little event called the Food Trucks.






This event happens each and every week on the beach. Lots of small trucks with food from different countries are coming to offer a culinary taste to a discounted price. A very nice event.
Trying To Market An Energy Drink Without
Any Free Samples
Jenny and Mandy were selling a type of energy drink at a small, home-made table. I understood that they were not really included in the event, but had taken this opportunity to showcase their drinks.
Since I am a huge fan of energy drinks, especially Rockstar (the Rockstar brand should so pay me for this advertising and the fact that I, more or less, always carry one in my hand blink* blink*), I approached them and asked what their drinks were.
I did not bring my wallet with me, so I could not purchase one to taste, and strangely enough they did not offer any samples. Not the best marketing strategy. I dare to say so because I have been managing several exhibitions/shows, and know that you have to be able to give the customers a taste of what you are selling. People do not like to purchase things blind folded.






After talking for a while, Jenny asked me if she could pass by my home with some samples of the energy drink, and I accepted. I thought it was very nice that she came through with a sample after all, since they did not have any at the event.
Or, so I thought.
There It Was – The Most Famous MLM's Of
All Amway!
When Jenny came the next day she brought a whole package of different energy drinks, but she told me I had to purchase them in order to try them out. I said: "Eh…are they not samples? Can I try one at least, so I know if I like the taste and know if I want to buy the whole package?"
I am very picky with energy drinks. Most energy drinks I cannot drink because they are too sweet, too chemical in taste, or too sour. Rockstar is just perfect for my taste buds.
She explained that unfortunately they did not afford that people were trying their products, and that they just had a very small inventory to offer. She went on with telling me that she, and her boyfriend Many, had started the well known MLM company; Amway, and that the drinks were from them.
Oh boy, I thought to myself. I immediately started to regret this meeting. I knew exactly what was coming.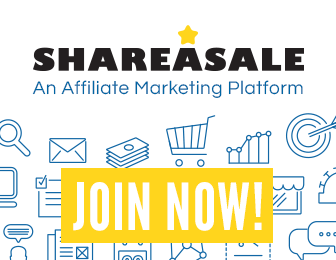 I already had bad experiences with another MLM company, Nu Skin, which I actually tried becoming an independent distributor with. I tried really hard making that business happen, but was not successful, and lost about $1500 that I could have used for something much better.
I knew how intense people get in the beginning, trying to recruit, and get their organization started.
Of course, the "BIG speech" started, and she went on and on about how amazing Amway was (MLM companies always seem amazing in the beginning and later you will hate them), and how she knew that I would be perfect for this business model. With my marketing skills I would do great, she told me.
If you are new to my blog, I have years of experience with online and print marketing, and am also running a smaller marketing/web design company,
Face It Design & Marketing." 
You can read more about me in About This Boss.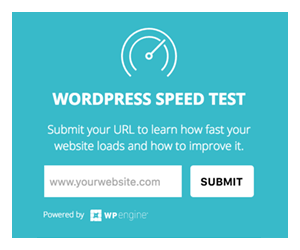 Although, I thought she was a sweet girl who I wanted to get to know more – not having that many female friends in Miami – so I accepted to join her to the founders of Amway. If they were not the actual founders, it was one of the Diamond couple, I suppose.
The Common Attempt To Impress
When we came to the house, I got the feeling that everything was so "planned". It is so typical how they take people to big and fancy properties to impress and give the subliminal message: "Look! this is how good it gets if you join Amway Yeeiihh!"
They offered me champagne, while a man was going through the business model. It was difficult to understand what he said with his bad English (everybody were talking Spanish, which is a common phenomena in Miami). I mostly looked at the images to follow. The fact that I had been involved with another MLM company earlier made it easier to understand. All MLM's function pretty much the same way.
"When I am in a room together with other MLM peeps, I always get the feeling of being recruited into a sect/cult of some kind. They are so brainwashed with their recruiting tag lines. It is almost a bit scary. Give me room to breathe people!"
Anyhow, after leaving the house and the "big players of Amway" I told them that I was sorry to make them disappointed, but that Amway seemed exactly like Nu Skin. I was done with that.
Like mentioned earlier, with Nu Skin I invested $1500 (like they recommended in order to get a head start collecting your points) and lost everything, with no gains. I was never going to do that again.
They told me they understood my feelings, and Jenny actually admitted that her family back home in Spain (if I remember correctly) was very irritated with her to fall for such a scam, when she was highly educated. Their reaction made her want to prove them wrong. She gets my vote. I really hope she will. I just do not want to be a part of it.
I tried to hang out with her a couple of times after our meeting, but it always resulted in some kind of try to recruit me, or get me to buy their Amway's products.
My mom back home in Sweden had a similar experience with a friend that did Amway. Mum wanted to be nice and bought laundry detergent from her a couple of times to help her out with sales, but then it got way too expensive comparing to other (even more efficient) products.
My mom informed me about a very twisted truth about Amway. Her friend had to take it as far as buying Amway's pasta, which was 3 times more expensive than regular pasta, just to keep her account going with them.
It is just that…the products are often way more expensive than the regular market prices. On top of all, they force you to purchase products for a certain amount every month just to be able to keep your account. This is where the MLM companies make their money!
Why You Cannot Stay Friends With A
MLM Distributor
Back to present time…
At noon today, I noticed that I had got a request from Jenny to chat on Messenger. I got happy to hear from her again after so long, and accepted.
To be polite I asked her about Amway, and how it was going? I should not have done that! In half a second I got the compensation plan sent to me.
That was when it hit me. She was not trying to say hi, and catch up as friends, this time around either. She just wanted to try and recruit me again.
This time, I lost my patience and told her off. I told her to NEVER bother me again if it was about Amway.
Maybe I Was Too Hard on Her, But People That Work With MLM Companies
Are Just TOO PUSHY!
And why I think it is a sect/cult, is that they do not seem to have a life apart from the MLM. Everything becomes about the business and recruiting. They go on all those motivational group meetings, and tend to stick together like a pact.
I am tempted to think that the reason MLM people are so close with one another, is that nobody have the energy to deal with them anymore, and runs away when they are about to approach you.
Like I said to Jenny; "I hate to bother friends and family and make them purchase products just because they feel they have to, and out of pity to help my MLM business survive".

I Am Happy To Have Found Another Solution To Make A Living From Home
Away From the Modern Prison (The Office) And Be My Own Boss.
What I Suggest Instead
If you want to get away from the modern prison of working 9 to 5 at a office you do not particularly like, I have a solution for you. It is also the way I am running my online business with this blog as the tool. The secret is Affiliate Marketing.
What Is Affiliate Marketing?
Affiliate marketing is basically to advertise and sell other peoples' products, and get a commission doing so. You do not need to bother anyone. You do not have to keep any inventory.  And your effort is what is going to decide how much you will make.
If you want to know more about affiliate marketing, and get a personal coach, you are welcome to email me at: [email protected], or check out these articles:
If you have any questions, or opinions about this article, please feel free to leave a comment in the comment section below. Maybe, you are a successful MLM distributor with a totally different experience of the business model? I want to hear from you all!
I wish you all a successful year!

Cheers,
Stina Pettersson
Founder Of The Future Is Your Creation
Email: [email protected]
thefutureisyourcreation.com
---
About The Author
My name is Stina Pettersson. I am the founder of The Future Is Your Creation and Get Happy e-Deals. I am the author of the articles on this site. Originally from Sweden, but love the warm weather in Florida, where I now reside.
I help people create the life they desire, whether it is to earn a full-time income online, and work from home, or increase their spirituality. I am especially fond of helping people interested in eCommerce – Amazon FBA, Dropshipping and Online Retail to get started, and make a good living from home.
I also love to share about my spiritual awakening, and contact with the spirit and extraterrestrial world.