It is 2019, it is March 25 – four days after the big solar flare (did you feel anything special?), and time for a new subject for my blog. Not just any subject, but a HUGE money making opportunity for my fellow aspiring entrepreneurs, who want to start their own business and get out of the rat race once and for all.
What can I possibly be talking about that is such a huge opportunity?
Let me present CREATIVE REAL ESTATE INVESTING.
You may be dreaming of becoming a real estate investor, but you do not have the money to invest in purchasing properties?
You may be one of many (such as myself 3 months prior), who thought you need a rather LARGE capital to be able to invest in real estate?
I bet the answer will surprise you.
The truth is you only need $10 to be able to make your first deal as a real estate investor.



Don't You Need Money To Be A
Real Estate Investor?
In traditional real estate: Yes. The most common is to acquire for a traditional bank loan, where you pay 10 to 20 percent of the mortgage amount in form of a down payment, or you have private capital to take from and invest into real estate.
This is NOT the fact when it comes to creative real estate investing. Especially, when applying one of the best, no money, low risk, real estate investing strategies I will present in a little bit.






Do I have your attention yet?
Any entrepreneur, who wants to achieve financial freedom and understand the value of wealth building with real estate, will continue reading.
It is time to present the best real estate investing strategy to start out with, when you are new to real estate investing, and do not yet have any capital.
This strategy is called wholesaling.

Wholesaling – A Low Risk, No Money Strategy For New Real Estate Investors
What does wholesaling real estate mean?
Wholesaling a property occurs when a wholesaler contracts with a person who is selling their property, markets the home to potential buyers, and then assigns the contract to an end buyer (most often a cash investor).
The wholesaler makes an assignment fee i.e. profit, which is the difference between the contracted price with the seller and the amount paid by the end buyer/cash investor.
There is very little risk involved when using this real estate investing strategy, since you are not investing any money yourself in the property.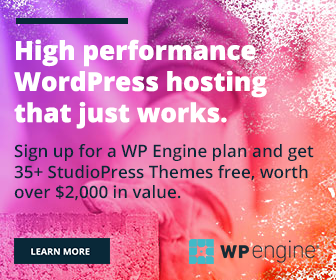 Or that is not totally true. You do put down earnest money, when signing the purchase agreement with the seller, which normally is about $10. I would guess you can survive $10 when you have the potential to make $20-25K!
$10 will also be the amount you would lose if you cannot fulfill the purchase agreement after the option period (I am explaining this further down).
Some wholesale investors only put down $1 dollar as earnest money. It is totally up to you and the seller to come to an agreement. If the seller is motivated enough to sell the property, they seldom care about the earnest money.
The Main Goal Is To Get The Property
Under Contract!
Remember, your main goal is to get the property under contract. This is always the first and most important step. You then assign the contract to a buyer/cash investor, who purchases the property for cash to fix it up and later flip it.



Wholesaling Is About Finding
Distressed Properties
To be able to use this strategy, you have to find distressed properties or sellers in distressed situations, who are motivated to sell their properties to discounted prices (below market value), in exchange for a fast cash transaction.
The typical buyer/investor of distressed properties only has one motive, which is to rehab the property, and sell it for retail price. They will make a bigger profit than you as wholesaler, but you never had to invest any money, nor time in the property. You just assigned the contract and made your cut.
For both you and the buyer/cash investor to make a profit, the property you are looking to assign, has to be highly discounted. There are only a few extremely motivated sellers that own these type of properties, and can agree to exchanging their property for fast closing and the benefit of a cash payment.








When a seller choose to sell using a realtor, they have to pay commission to the realtor. I happen to know that in Texas, the realtor commission is 6 to 7 percent of the total selling price.
On top of this, the seller has to pay for all closing costs and keep paying the holding costs during the time the property is listed and not selling. In most cases, the wholesaler offers to pay all closing costs as a selling argument and will extract this from the assignment fee.
It takes 3+ months to sell a property with a realtor. Often, even longer than 6 months, which is a long time to wait when you want/need to sell your home.
When selling to a cash buyer/investor, the seller can sell his/her home fast and move on with his/her life.
Furthermore, distressed properties have often become a burden to the seller, and they just want to get rid off them. The property may be vacant or in preforeclosure.
If the property is in preforeclosure, there is a time limit to sell before the property goes to foreclosure auction. Not a good place to be in as a home owner!
Not only will the home owner's credit be totally destroyed for 7 to 10 years, but the local sheriff will come and force the owner out of the home. As it wasn't bad enough..



Selling Arguments When Wholesaling
Like mentioned, there are benefits for sellers to sell their home to a wholesaler. Not only will the wholesaler find him/her a cash buyer in a much shorter time frame, but the buyer/cash investor purchases the property As-Is, meaning that the seller does not need to renovate the property before selling it.
When selling for retail value, the seller needs to rehab the property to make it competitive on the market. This can be costly and takes time. Something, sellers rather skip if they can.
Good selling arguments when wholesaling properties are:
We pay cash – you walk away with a cash payment.
We pay all closing costs.
We close fast – often in as little as 14 days (or what time frame you can live up to).
We buy As-Is – no need for costly and time consuming repairs.
No realtor commissions.
No cleaning or "make ready" needed.
These arguments speak for themselves, and are basically the benefits with letting a wholesaler sell your home.






How Do I Make A Wholesale Offer ?
Generally, you will be able to sell a property to an end buyer at between 60 to 70 percent of the ARV (After Repair Value). Therefore, you want to be able to find a property at 50 to 65 percent of market value.
Like mentioned, this will only be possible if finding motivated sellers, who need to sell fast. They may not have the means to rehab the property and then wait for it to sell for retail/market value.
You need to take into consideration that the end buyer/cash investor needs to make a profit on the property after rehabbing it. If there is not room enough for the buyer to make at least 15 percent after rehab, you will not find a buyer.
As simple as that.






You have to calculate all parameters carefully before making an offer.  You also have to include the holding cost for 6 months – with holding costs means the utility costs etc., during the time it takes to rehab the property.
Finally, do not forget to calculate for closing costs and the assignment fee you want to make.
There is a general formula to calculate a wholesale offer, which is 70 percent of ARV minus the repair cost.
For example:
The ARV is $200,000.
The rehab expenses are $30,000.
$200,000 x 0.70 – $30,000 = $139,970
Many experienced wholesalers like to quote the following on how to make an accurate offer:
"If you're not embarrassed by the offer, you are offering too much".



What Happens If I Don't Find A Buyer?
You have been marketing the property you have under contract to your cash buyer list, possibly even on Facebook, Craigslist, and your local REI club as well, but the deal is not good enough to get any buyers to take the bait..
What do you do now?
One way, is to go back to the seller and try to renegotiate the asking price. If it is more time you need, you can also ask the seller for an extension.
However, when asking for an extension always take into consideration that you are holding up the property during this period. The seller cannot sell his/her home to anybody else during this time, and if you still did not manage to find a buyer, it will most likely piss the seller off and may give you a bad reputation. Try to know your limitations.






If you realize you JUST CAN'T find a buyer, you do have an option period – also called inspection period – where you legally can tear up the contract and walk away.
In Texas you have an option period of 30 days, when using a standard transaction agreement. In other states, wholesalers use an inspection period of 14 to 30 days instead. Make sure to add this as a clause in the contract.
You Need An Attorney, A Title Company And An Appraiser On Your Power Team
ALWAYS use an attorney to look over the contracts. It can cost you the whole deal, and more, to not do this properly. Try to find an attorney that is used to wholesale assignments, so you do not need to pay for the attorney's learning curve of getting accustomed to this way of doing business.
You will have to find a good title company as well. A title company ensures the buyer is buying a legitimate piece of real estate. They run a title search on the property to see if there are any liens on it.
The title company will be used at settlement, and like the attorney they will need to be investor friendly, so you can be upfront that you are assigning the contract.






It can be good to have an appraiser on your team, so you can get an appraisal of the property you intend to wholesale. This, will ensure you are paying the right price for the property and have room left to resell the contract and make a profit.
An experienced buyer/investor may want to see an appraisal before purchasing the property.
Most wholesalers like to have a contractor to compliment their power team. The contractor can walk through the property and give an estimate on how much the rehab expenses will be. It really helps your reputation if you can present an accurate rehab estimate to the end buyer, and avoid possible misfortunes if the rehab expenses end up costing way more, and would decrease the final profit for the fix and flipper.
This buyer would not be happy with your work and never buy from you again. You can count on the fact that he/she has a network of cash investors, who he/she probably will tell as well.
Find A Local REIA To Get Good Advice And Network With Other Investors
You will need to locate your local REIA – real estate investor group/association, where you can get good advice from other real estate investors and start building your network. At your local REIA, you can find cash buyers/investors, who are continuously looking for great deals to fix and flip.
If you happen to live in Austin Texas, you should consider joining the Austin RENC – Real Estate Investor Network. I can personally recommend this REIA, and I am not affiliating with them, or get paid to give them a mention.






Another great source, is the free web course by Phil Pustejovsky – Freedom Mentor. I learned a great deal from taking his web course and it is totally for free. Note, that I do not affiliate with Freedom Mentor either. I just want to give you the best guidance I possibly can, so you can make a head start with real estate investing.
I hope you found this information valuable. Please show me some love and leave me a comment in the comment section below. It will help this blog post to rank better on search engines and make it possible for more people to find out about creative real estate investing.
I would really appreciate if you also shared the article with someone, who would benefit from this information. It is all about paying it forward!
Best of luck building your real estate empire!
Stina Pettersson
Founder – The Future Is Your Creation
Email: [email protected]
thefutureisyourcreation.com
---
About The Author
Stina Pettersson is an aspiring entrepreneur, who is working on achieving her goals as an affiliate marketer/blogger, real estate investor and eCommerce business owner.
Stina Pettersson is originally from Sweden, but have resided in the U.S. for the past 6 years. She started her American journey in Miami, Florida, and recently moved to Austin, Texas.
Stina was active as a professional dancer for 21 years, but after ACL surgery in both knees, she was forced to slow down her dancing. She is now back to her roots, with her beloved horses, and also enjoys every day out in nature with her two adorable dogs, Max and Abigail.
Stina has the gift of being able to receive communication from the spirit and extraterrestrial world, which she also loves sharing with her readers.
"My main goal is to always maintain a flexible lifestyle, where I set my own schedule. Even that I work harder than many, I love what I do every day and have the opportunity to help other people, which is a huge gift."