I feel I need to share this topic and offer a brief tutorial because it drove me a bit nuts until I figured out how to change the title (Meta Title) of the WooCommerce shop page, from only saying products archive, to the actual web shop title.
We all know how important it is to have a fully optimized website in today's Internet era. If not, you do not exist online and hardly have any chance to compete for the first 1 to 2 pages on search engines
---
To optimize all product pages is very easy and efficient when using the Yoast SEO Plugin. You can install the plugin on your WordPress site under "Add Plugins", "New". Type in "Yoast SEO" in the search field and it will show up as the first option as you can see on the screenshot.
What actually turned out to be "just a press of a button" was quite difficult to figure out.
Let me start with my biggest problem that blocked me from getting anywhere and almost made me pull my hair.
---
First Thing – Enable Advanced Setting Pages In Features
I researched WooCommerce and the Yoast SEO Plugin on how to edit a title of the shop page and found out that I had to go into "Titles and Meta" and "Post Types" in the Yoast settings, but thought someone was messing with me because there was no such option under general settings. I only saw three options to choose from:
Dashboard
Search Console
Go Premium
I even tried to re-install the Yoast plugin to see if something was wrong with my version of the plugin, but still no "Titles and Meta" option to choose. What I had to do that was NOT explained in the WooCommerce tutorial and was to go into the dashboard – "Features", and then enable the Advanced Setting Pages. After pressing save all missing options showed up, including "Titles and Metas".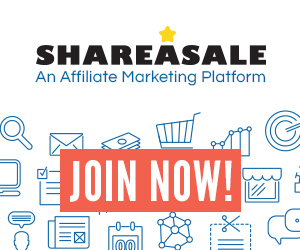 ---
How To Change The Title Of Your Shop
Step 1. Navigate to the WordPress sidebar menu and hover over SEO and click Dashboard.
Step 2. Then click on "Features".
Step 3. It will take you to this dashboard. Here you click the "Enabled" button so it turns pink, and press save at the bottom of page.
Ta da!! Now, the remaining setting options show up, and you can click into "Titles and Metas".
Step 4. Click on the "Post Types" tab.

Step 5. Scroll down until you see the section "Custom Post Type Archives". The shop page is listed as a Products Custom Post Type Archive.
Step 6. Under the "Title", type the name of the shop you want to display. In my instance it is Get Happy e-Deals…." and under the "Meta Description", type the description that will be visible in search results.
Step 7. Click "Save Changes" and your are done!
Not Difficult At All IF Or WHEN You Know The First Important Step To Enable The Advanced Setting Pages
I am a bit disappointed and slightly frustrated in WooCommerce that does not mention this in their tutorial. It would have saved me about two hours of frustration trying to understand why this option was not displayed in the Yoast dashboard.

---
Well, I hope this mini tutorial spared you from the frustration I had to go through before figuring out the settings. I hope you guys are developing and optimizing awesome web shops/eCommerce stores and get it all going for you. I wish you all the best of luck!
Leave me the link to your shop in the comment section below and I will make sure to check it out.
Cheers!
Stina Pettersson
Make Living From Home
Email: [email protected]
makealivingfromhome2017.com
---
About The Author
My name is Stina Pettersson. I am the founder of Make A Living From Home and Get Happy e-Deals. I am the author of the articles on this site. Originally from Sweden, but love the warm weather in Florida where I now reside.
I help people to start their own online business and make a living from home. I am especially fond of helping people interested in eCommerce – Amazon FBA, Dropshipping and Online Retail to get started and make a good living from home.
I hope I will get the honor to help YOU achieving your online success.